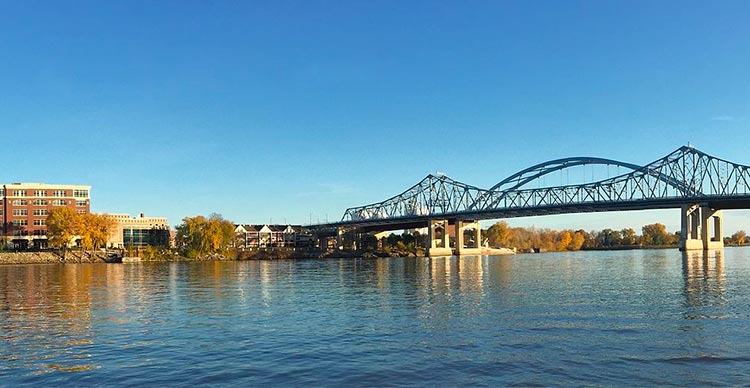 Unfortunately, prosperity often comes with a price, and in LaCrosse, that price is congestion. With so many businesses trucking in heavy equipment and rare, delicate inputs on a daily basis, traffic jams and road damage are par for the course. LaCrosse businesses need a backstop to stay productive throughout the year in the face of such frequent delays.
HotShotTrucking.com provides that backstop. Whether you're derailed by wind, snow, traffic, or potholes, HotShotTrucking.com is there to get you back to business as usual.
Successful hot shot trucking begins by knowing the communities we serve. HotShotTrucking.com has taken it upon ourselves to learn all we can about LaCrosse, as well as about neighboring communities like Onalaska, La Crescent, Holeman, and Caledonia. By understanding these towns' business and supply needs, we can plan for disruptions long before they ever occur. We'll thus be able to hit the ground running, having already mapped out the routes we'll need to take, the trucks we'll coordinate to carry your goods, and the schedules we'll need to operate on.
In mapping out those routes, we don't just pick the roads that are shortest on paper and call it a day. Rather, we take a holistic approach, comparing a wide variety of route options using a multitude of factors. To minimize the risk of getting caught in a storm, we look up weather forecasts on each possible route. To steer around heavily congested routes, we research traffic patterns. And to avoid relying on a road that ends up closed for repairs, we review road quality and maintenance data. By combining all these considerations with route length and speed limits, we will select the swiftest past with the fewest and shortest possible delays.