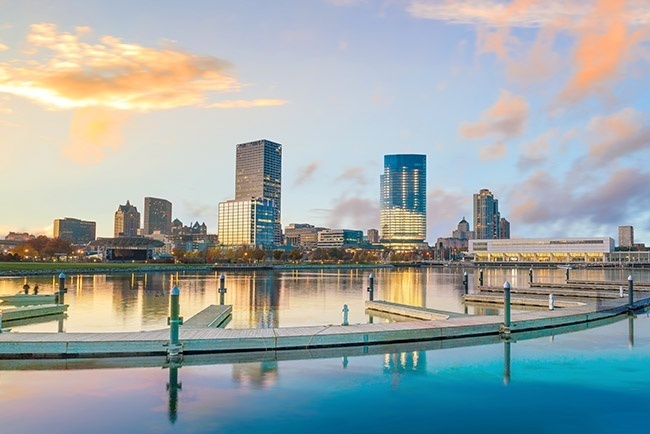 HotShotTrucking.com keeps the good times rolling in, notably by rolling your supplies in. We are a hot shot trucking Milwaukee broker that focuses on shipping in items when your carriers fall through. We coordinate an enormous shipping network, giving us easy access to supply points in any major metro on the continent. We also have the experience and planning expertise to plot seamless routes to Milwaukee from any starting location. By bringing all these resources and expertise to bear, we ensure that your shipping needs are met, so that your business and all of Milwaukee can stay in top shape no matter what shipping challenges you encounter.
Like most large industrial cities, Milwaukee benefits from a large network of roads and long-established shipping routes, which are enough to supply the city effectively under ordinary conditions. But in this time of rapid change and development, conditions are frequently anything but ordinary. Storms, road damage, and traffic jams frequently arise in Southeast Wisconsin, and may block an otherwise viable shipping route. When this happens, you have to respond quickly if you want to get your essential supplies on time.
HotShotTrucking.com coordinates that quick response. As an experienced expedited freight broker with a vast array of resources and expertise, we can seamlessly supply any business in Milwaukee County, as well as communities in Waukesha County like Menomonee Falls and cities in Kenosha and Racine counties.