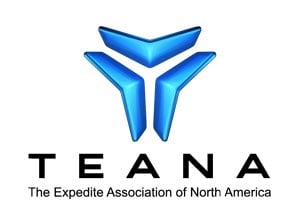 Contents
FMCSA has extended its emergency declaration regarding COVID-19 through February 28. For the latest version and other guidance related to COVID-19 is available at www.fmcsa.dot.gov/COVID-19. Note that use of the declaration now requires monthly reporting by carriers.
Legislation
Regulation and Enforcement
Legislation
House passes ocean shipping reform bill
The U.S. House of Representatives on December 8 passed by a 364 to 60 vote legislation (H.R. 4996) that would require ocean carriers or marine terminal operators to certify that any detention or demurrage charges comply with federal regulations. The legislation, which is among several measures pending in Congress aimed at addressing issues at ports, also would shift the burden of proof regarding reasonableness from the invoiced party to the ocean carrier or marine terminal operator. Moreover, the bill would also authorize the Federal Maritime Commission to investigate on its own initiative ocean carriers' business practices and apply enforcement measures as appropriate. For more information, visit https://www.congress.gov/bill/117th-congress/house-bill/4996.
More than a year ago, the American Trucking Associations filed a complaint with FMC alleging that the Ocean Carrier Equipment Management Association and 11 ocean carriers have overcharged motor carriers and their customers for intermodal container chassis at ports and inland terminals throughout the U.S. Adjudication of that complaint is slowly working its way through the FMC process. For the ATA complaint and other documents related to the proceeding, visit at https://www2.fmc.gov/readingroom/proceeding/20-14.
House passes Build Back Better Act
By a highly partisan vote of 220 to 213, the House on November 19 passed legislation (H.R. 5376) – known as the Build Back Better Act – that funds programs in a wide range of areas, including education, labor, childcare, health care, immigration and the environment. The bill, which is a priority of progressive Democrats, had been linked politically with the infrastructure bill until House Democrats decided to move forward with that legislation separately in the wake of unfavorable electoral results in November. (For details of the infrastructure package, see the November 2021 Regulatory Update.) The bill now goes to the Senate where its prospects for passage in its current form are uncertain.
H.R. 5376 does not directly relate to trucking, although provisions promoting electric vehicles might indirectly encourage electric propulsion in heavier vehicles. Although not directly involving trucking, the bill also promotes labor unions. For example, contractors used in installing "green energy" fixtures and systems must pay employees prevailing wage rates as determined by the Labor Department.
House bill would federalize major crash lawsuits, criminalize staging of crashes
Reps. Henry Cuellar (D-Texas) and Garret Graves (R-Louisiana) have introduced a bill (H.R. 6151) that would establish federal court jurisdiction over litigation involving commercial motor vehicles under certain conditions. The bill also would establish criminal penalties for staging collisions with CMVs – a problem that has grown in recent years – and would require disclosure of any party other than the plaintiff or plaintiff's counsel that has a right to receive payment contingent on a settlement or judgment. Third-party financing of crash litigation recently has raised concern in the trucking industry.
The bill would assign lawsuits involving CMVs operating in interstate commerce to a federal district court in situations where the claim exceeds $5 million and where the plaintiff is a either a citizen of a state that is different from any defendant or a citizen of a foreign country.
Under the proposed legislation, an individual who intentionally causes a collision with a CMV or arranges for another person to do so is subject to a fine, imprisonment for up to 20 years, or both. If such an action results in death or serious bodily injury to another person, the penalty escalates to not less than 20 years in prison as well as a fine.
Proposed legislation seeks to relieve supply chain crunch
Sen. Mike Lee (R-Utah) and Rep. Michelle Fischbach (R-Minnesota) have introduced bills (S. 3252, H.R. 6028) aimed at relieving the port congestion that has contributed to supply chain challenges. The bills would several temporary regulatory waivers and actions to help alleviate some of the stress in freight networks.
Several provisions of the bills are specific to trucking. One would require FMCSA to temporarily waive hours-of-service requirements for truck drivers and motor carriers who are transporting cargo directly to or from a U.S. port. Another would require the agency to temporarily allow 18-year-old drivers to receive a temporary commercial driver's license for (1) the transportation of cargo to or from a U.S. port or (2) to assume the commercial operations of a truck driver who has been re-routed to a U.S. port.
The bill also would require the Department of Defense (DoD) to take an inventory of intermodal equipment (including truck chassis) and permit trucking companies to use the equipment provided that the use does not affect national security and that trucking companies agree to reimburse DoD for any damage.
Another provision that would affect truck drivers would expedite applications for Transportation Worker Identification Credentials (TWIC) for workers needed to provide direct assistance to a U.S. port. Other provisions would provide flexibility for maritime vessels and designate plots of federal land that could be used to store and transfer empty cargo containers. The DoD could impose a fee for truckers' use of DoD intermodal equipment, and the funds could be used only for remediation of federal land used for container storage.
For more information, visit https://www.congress.gov/bill/117th-congress/house-bill/6028 and https://www.congress.gov/bill/117th-congress/senate-bill/3252.
Bills would set the stage for a shared chassis pool in Memphis
U.S. lawmakers representing the greater Memphis area have sponsored identical House and Senate bills (H.R. 6081, S. 3268) that would direct the Department of Transportation to issue a request for a private company to develop an operating model for a shared chassis pool at or near the rail ramps in Memphis, Tennessee. The consultant would identify a suitable location or locations and consult with relevant stakeholders. For more https://www.congress.gov/bill/117th-congress/house-bill/6081 and https://www.congress.gov/bill/117th-congress/senate-bill/3268.
Regulation and Enforcement
Vaccination/testing mandate still on hold pending Sixth Circuit review
The Occupational Health and Safety Administration's emergency temporary standard (ETS) that would require most employers with 100 or more employees to ensure that their employees are either vaccinated against the coronavirus (COVID) or undergo weekly testing remains on hold after the U.S. Court of Appeals for the Fifth Circuit imposed a stay on November 12. Multiple lawsuits were filed in multiple circuits, but the U.S. Court of Appeals for the Sixth Circuit has now been assigned jurisdiction.
In the interim, OSHA has extended the comment period on the ETS and on whether it should be adopted as a permanent standard. Comments are due January 19. For more information, visit https://www.regulations.gov/document/OSHA-2021-0007-0900.
AAMVA seeks CDL test exemption for three states
FMCSA is requesting comments by January 10 regarding a multi-year exemption requested by the American Association of Motor Vehicle Administrators (AAMVA) that would allow the state driver licensing agencies (SDLAs) in Maryland, New Hampshire, and Virginia to continue using revised commercial driver's license (CDL) pre-trip vehicle inspection and revised control skills test procedures. The three states are currently conducting field tests of revised procedures as part of a pilot program under an FMCSA waiver. AAMVA states that the requested exemption would allow states to continue operating under the pilot model without the burden of reverting to the older CDL test model. For the Federal Register notice, visit https://www.federalregister.gov/d/2021-26641.
Advocacy and Comment
This month's update is heavy on pending legislation. Supply chain disruptions, intermodal bottlenecks, and shortages highlight our dependence on overseas production and the importation of cheap goods. Our attenuated foreign supply chain, our trade imbalance and the "build back better" initiative all create a toxic stew for predicting 2022 inflation and increased labor costs.
Further distribution changes are foreseeable as inventories and production sourcing are redomesticated. Jobs, warehousing, technology, trade, and energy policy are all wildcard issues. With shifting transportation demands, increasing transportation costs and driver retention issues involved, next year may be "the best of times, the worst of times" and the times that try men's souls.