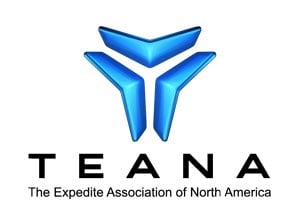 Contents
FMCSA has extended its emergency declaration regarding COVID-19 through May 31, 2022. For the latest version and other guidance related to COVID-19 is available at www.fmcsa.dot.gov/COVID-19. Note that use of the declaration now requires monthly reporting by carriers.
Regulation and Enforcement
Legislation
Regulation and Enforcement
Biden administration suffers setbacks on independent contractor policies
The Department of Labor (DOL) in March lost battles in both the courts and Congress in its efforts to reverse Trump administration policies regarding use of independent contractors. On March 14, a federal judge in Texas ruled that DOL had violated the Administrative Procedure Act (APA) when it rescinded a January 2021 rule that sought to clarify the definition of "independent contractor" under the Fair Labor Standards Act (FLSA).
The rule was to take effect March 8, 2021, but after President Biden took office, the DOL rule was one of many regulations that were held in abeyance pending a review. DOL then proposed first to delay the rule 60 days under a 19-day comment period and later proposed and then finalized a rule to withdraw the Trump administration rule after a 31-day comment period.
In her opinion, Judge Marcia Crone of the Eastern District of Texas, ruled that by refusing to consider alternatives to the total withdrawal of the rule, DOL failed to consider important aspects of the problem before it, which was the lack of clarity of the economic realities test and the need for regulatory certainty.
"As a practical matter, in the absence of a uniform regulation that is consistent throughout the nation, a worker's classification as an independent contractor or an employee is dependent on the happenstance of geography, i.e., the judicial circuit in which the worker resides or works," Judge Crone ruled. "This outcome falls short of providing clarity to the workforce of the United States or to those who compensate them."
The Biden administration's second defeat came on March 30 when the U.S. Senate failed to stop a filibuster of the nomination of David Weil to be administrator of DOL's Wage and Hour Division. Although cloture on filibusters of nominations require only a majority vote (as opposed to the 60 votes needed to invoke cloture on legislation), the motion to end debate failed to garner the support of even all Democrats. The motion failed 43 to 57, and President Biden formally withdrew the nomination on April 7.
The failure of Weil's nomination is significant because Weil had held the same post for three years under the Obama administration and had pursued a policy hostile toward use of independent contractors. For example, in July 2015, Weil issued an interpretation concluding that most workers were employees under FSLA. One of the goals of the Trump administration's January 2021 was to thwart use of such interpretations to undermine use of independent contractors.
FMCSA seeks applications for task force on lease agreements
FMCSA is accepting applications until May 6 for membership in the agency's Truck Leasing Task Force (TLTF), which was mandated by last year's infrastructure act. The TLTF will evaluate the impacts of commercial motor vehicle (CMV) lease agreements and discuss best practices for future agreements. As established by the legislation, the TLTF will cover many areas related to truck leasing arrangements, including:
Exploring predatory truck leasing arrangements in coordination with DOL and the Consumer Financial Protection Bureau;
Evaluating common truck lease agreements and their terms, identifying and reviewing those that are potentially inequitable in the motor carrier industry;
Reviewing agreements available to drayage drivers at ports;
Studying the impact of truck leasing agreements on the net compensation of CMV drivers;
Examining truck leasing arrangements and financing arrangements among motor carriers, entry-level drivers, driver training providers, and others involved in the industry; and
Assessing resources that assist CMV drivers in reviewing the financial impacts of leasing agreements.
The TLTF will include a maximum of 10 members representing labor organizations, motor carriers, consumer protection groups, legal professionals, owner-operators, and other relevant businesses. The task force, which is chartered through February 11, 2024, will examine those issues and submit a report to FMCSA and DOL. In announcing the TLTF, FMCSA said it encourages "diverse, non-traditional representatives, especially women and people of color" to apply. For more information, visit www.fmcsa.dot.gov/tltf.
Hutcheson nominated to serve as FMCSA administrator
President Biden has nominated Robin Hutcheson as FMCSA administrator. DOT Secretary Pete Buttigieg named Hutcheson deputy FMCSA in January, replacing Meera Joshi, who had departed the agency to become a deputy mayor of New York City. As deputy administrator, Hutcheson, who previously served as DOT deputy assistant secretary for safety policy, also serves as acting administrator. Prior to joining DOT in January 2021, Hutcheson was director of public works for the City of Minneapolis. Before that post, she had served as transportation director for Salt Lake City.
DOT inspector general reviews FMCSA grants of authority to Mexican carriers
As directed by the United States-Mexico-Canada Agreement (USMCA) Statement of Administrative Action, the DOT Office of Inspector General is conducting a review of FMCSA grants of operating authorities to carriers for conducting operations beyond border commercial zones.
Pursuant to the USMCA Implementation Act, in August 2021, FMCSA submitted a report to Congress on all existing grants of operating authority to, and pending applications for operating authority from, all Mexico-domiciled and Mexican-owned or -controlled motor property carriers with authority to operate beyond border commercial zones. The objectives for this review will be to determine whether FMCSA (1) met requirements in authorizing Mexico-domiciled and Mexican-owned or ‑controlled motor carriers to conduct long-haul trucking operations beyond border commercial zones and (2) monitored those carriers to ensure they are operating safely. For more information, visit https://www.oig.dot.gov/node/38918.
Soaring inflation means bigger civil penalties from DOT agencies
The Department of Transportation in March published its mandatory annual update of civil penalties for the department and its modal agencies to reflect inflation, and the surge in pricing during the pandemic means that the adjustment is much larger than typical. The rule, which was effective March 21, reflects an increase of 6.222%, which was the 12-month change in the Consumer Price Index between October 2020 and October 2021. In recent years, the adjustment frequently has been less than 2%. For the revised schedule of civil penalties, visit https://www.federalregister.gov/d/2022-04456.
Werner obtains exemption for drivers who have passed the CDL skills test
FMCSA has granted an application from Werner Enterprises, Inc. for an exemption allowing commercial learner's permit (CLP) holders who have successfully passed the commercial driver's license (CDL) skills test but who have not received the CDL document to drive a CMV without having a CDL holder seated beside them in the CMV. Under the exemption, the CDL must be present in the truck, but not necessarily in the passenger seat. For the Federal Register notice, visit https://www.federalregister.gov/d/2022-06796.
Legislation
Senate passes Ocean Shipping Reform Act, sends measure to House
The U.S. Senate on March 31 passed legislation (S. 3580) that would increase the authority of the Federal Maritime Commission (FMC) to intervene in order to promotive the competitiveness of the ocean transportation system. The requires the FMC to investigate complaints about detention and demurrage charges charged by common ocean carriers and to determine whether those charges are reasonable. If charges are found to be unreasonable, FMC would order refunds. S. 3580 also prohibits common ocean carriers, marine terminal operators, or ocean transportation intermediaries from unreasonably refusing cargo space when available or resorting to other unfair or unjustly discriminatory methods. For more information, visit https://www.congress.gov/bill/117th-congress/senate-bill/3580.
Senate passage sends H.R. 3580 to the House, which in December passed its own version (H.R. 4996) of ocean shipping reform. The next steps for the legislation are unclear. For more information on the House version of the bill, visit https://www.congress.gov/bill/117th-congress/house-bill/4996.
Sen. Lee, Rep. Fischbach introduce revised port relief bills
Sen. Mike Lee (R-Utah) and Rep. Michelle Fischbach (R-Minnesota) have introduced legislation (S. 3807, H.R. 7456) aimed at relieving the port congestion that has contributed to supply chain challenges. The bills, which are mostly the same as those (S. 3252, H.R. 6028) Lee and Fischbach introduced in November, would grant several temporary regulatory waivers and actions to help alleviate some of the stress in freight networks.
Several provisions of the bills are specific to trucking. One would require FMCSA to temporarily waive hours-of-service requirements for truck drivers and motor carriers who are transporting cargo directly to or from a U.S. port. Another would require the agency to temporarily allow 18-year-old drivers to receive a temporary commercial driver's license for (1) the transportation of cargo to or from a U.S. port or (2) to assume the commercial operations of a truck driver who has been re-routed to a U.S. port. Other provisions would make Department of Defense intermodal equipment available to trucking companies and would expedite applications for Transportation Worker Identification Credentials (TWIC) for workers needed to provide direct assistance to a U.S. port. For more information, visit https://www.congress.gov/bill/117th-congress/senate-bill/3807 and https://www.congress.gov/bill/117th-congress/house-bill/7456.
Advocacy and Comment
In addition to the Truck Leasing Task Force discussed above, another administration created group will consider driver compensation and detention issues. See https://www.transportation.gov/tags/biden-harris-trucking-action-plan.
To understand the politics surrounding these driver related initiatives, you may wish to watch the following YouTube video entitled, "John Oliver Explains How Truck Drivers Get Paid, How Often They Don't, And How Companies Exploit Them To Increase Profits." This video has almost 4 million views, 113,000 likes, and no negative comments - https://youtu.be/phieTCxQRLA.