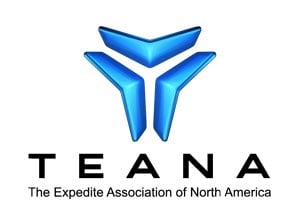 Contents
FMCSA has extended its emergency declaration regarding COVID-19 through February 28. For the latest version and other guidance related to COVID-19 is available at www.fmcsa.dot.gov/COVID-19. Note that use of the declaration now requires monthly reporting by carriers.
Regulation and Enforcement
Legislation
Regulation and Enforcement
Supreme Court blocks vaccination/testing mandate on larger employers
The U.S. Supreme Court on January 13 stayed an emergency temporary standard (ETS) that generally would have required employers with 100 or more employees to ensure that all employees are either vaccinated against coronavirus (COVID) or undergo weekly COVID testing. A federal appeals court in December had lifted a stay that another court had imposed on the ETS, but the Supreme Court expedited a review of that decision. Supply chain stakeholders, including trucking industry groups, had sounded alarms over the effect of a vaccine mandate on the supply of workers.
Key to the Supreme Court's decision was a conclusion that COVID is not a workplace hazard within the jurisdiction of the Occupational Safety and Health Administration (OHSA). "Permitting OSHA to regulate the hazards of daily life – simply because most Americans have jobs and face those same risks while on the clock – would significantly expand OSHA's regulatory authority without clear congressional authorization," the court ruled. For the Supreme Court opinion, visit https://www.supremecourt.gov/opinions/21pdf/21a244_hgci.pdf. Technically, the court's action only blocks the mandate pending further litigation, but given the 6-to-3 decision, the Biden administration apparently has accepted the stay as the final word on the ETS.
Earlier on the day of the Supreme Court action, the trucking industry had secured a small victory regarding the mandate. OSHA issued guidance to the effect that solo truck drivers generally would not be subject to the ETS provided that their indoor interaction with others was minimal. However, that guidance is now moot now that the Supreme Court has blocked the ETS entirely.
Canadian vaccine mandate for U.S. truck drivers takes effect January 15
Although U.S. employers will not have to deal with a vaccine/testing mandate in the U.S., cross-border trucking operations face a vaccine mandate beginning January 15 for drivers entering Canada. U.S. drivers unable to establish full vaccination status will be denied entry into Canada. Unvaccinated Canadian truck drivers returning to Canada from the U.S. will be subject to testing and quarantine requirements but will not be denied entry. Meanwhile, effective January 22, the U.S. plans to require that foreign nationals, including truck drivers, entering the U.S. provide proof that they are fully vaccinated. For more information on the Canadian requirements, visit https://bit.ly/Border-COVID.
FMCSA announces younger driver pilot program
FMCSA announced in the January 14 Federal Register that it has established the Safe Driver Apprenticeship Pilot Program, which would allow individuals aged 18 to 20 to drive commercial vehicles interstate subject to various restrictions. The program was mandated by the Infrastructure Investment and Jobs Act (IIJA), which was signed into law in November. During the Trump administration, FMCSA in September 2020 had proposed a younger driver pilot program that was not finalized. FMCSA's notice implementing the pilot program is in the same docket and responds to public comments submitted in response to the September 2020 proposal.
The IIJA apprenticeship legislation and FMCSA's implementation of it closely track the so-called DRIVE-Safe Act, which had been introduced in Congress several times in recent years. Like the DRIVE-Safe Act, the pilot program mandates a certain program of training with minimum on-duty and driving hours and conducted in trucks equipped with specified safety technologies. The apprenticeship program involves two tiers of specified experience with minimum durations that total 400 hours on duty, including 280 hours of time behind the wheel. The IIJA established limitations not included in the DRIVE-Safe Act, however. For example, the apprenticeship program is temporary (three years) and is limited to 3,000 apprentices at any given time.
The FMCSA program requires that motor carriers participating in the program register their apprenticeship programs with the Department of Labor. Registered apprenticeship programs are a major part of a "trucking action plan" for increasing the supply of truck drivers that the White House announced in December. (See article below.)
FMCSA's Federal Register notice outlines the requirements, qualifications, and reporting obligations that motor carriers and apprentices must satisfy and accept in order to participate in the program. The agency is not yet accepting applications, but it plans to announce that step on its website soon. For the Federal Register notice, visit https://www.federalregister.gov/d/2022-00733. For the September 2020 proposal and comments, visit https://www.regulations.gov/docket/FMCSA-2018-0346.
White House sets strategy to recruit and develop more truck drivers
As part of its efforts to address supply chain disruptions, the White House in December unveiled a "trucking action plan" to increase the supply of truck drivers. The plan outlines efforts the Biden administration plans to launch through early 2022.
The initial step in the plan was FMCSA guidance to state driver's license agencies on ways to expedite issuing commercial driver's licenses (CDLs). According to a White House fact sheet, new CDLs and commercial learner's permits were running about 20% higher in 2021 year than in 2019 and 72% higher than in 2020. Another piece of the White House strategy is a 90-day challenge to accelerate expansion of registered apprenticeships in trucking. The initiative is hosted at https://www.apprenticeship.gov/90-day-trucking-apprenticeship-challenge.
The action plan also involves steps aimed at recruiting many of the estimated 70,000 veterans who likely have certified trucking experience in the past five years. The Department of Transportation and Department of Labor also are launching a joint "Driving Good Jobs" initiative aimed at gathering feedback on how to make driving a truck a more attractive career.
The White House cited other initiatives that were included in the recent Infrastructure Investment and Jobs Act (IIJA), including the pilot program for younger interstate drivers truck drivers published in the January 14 Federal Register. (See article above.) The plan also cites other measures included in that law, including studies of driver pay and detention time and a task force to study truck leasing arrangements.
DOT on January 13 announced further details of steps to implement the plan. For more information, visit https://www.transportation.gov/tags/biden-harris-trucking-action-plan.
FMCSA's Joshi leaves agency for New York City post
Meera Joshi, who had been leading FMCSA as deputy administrator and acting administrator since the beginning of the Biden administration, has returned to New York City to serve as deputy mayor for operations. Joshi had been appointed FMCSA deputy administrator in January 2021 after holding several positions in New York, including head of the New York City Taxi and Limousine Commission.
President Biden formally nominated Joshi as FMCSA administrator in April 2021. The Senate Commerce Committee advanced her nomination in November, but the full Senate never confirmed her. As is routine for unapproved nominations during a congressional session, Joshi's nomination was one of dozens returned to the White House in January at the beginning of the current session of Congress. Had Joshi been formally renominated she would have had to go through the entire hearing and approval process again. FMCSA has not had a confirmed administrator since Raymond Martinez departed in October 2019.
FMCSA again denies exemption from $75,000 broker bond requirement
FMCSA has rejected an application from the Small Business in Transportation Coalition (SBTC) seeking reconsideration of the agency's March 31, 2015 denial of the Association of Independent Property Brokers and Agents' (AIPBA) application for an exemption from the $75,000 bond requirement for all property brokers and freight forwarders. FMCSA treated the SBTC request as a new exemption application. After reviewing SBTC's application and public comments, FMCSA concluded that the exemption request should be denied because it does not meet the statutory factors for an exemption. For the Federal Register notice of the denial, visit https://www.federalregister.gov/d/2021-27220.
Legislation
Bill would allow COVID relief funds to relieve supply chain challenges
Rep. Josh Gottheimer (D-New Jersey) has introduced legislation (H.R. 6360) that would allow establish a "supply chain czar" to coordinate a national response to supply chain disruptions. The bill also would allow states to use unobligated COVID relief funds for measures to address supply chain disruptions. Among activities that could be funded through such funds are promotion of employment in trucking and logistics; establishment of apprenticeship programs to recruit more women and military veterans to be truck drivers; and undertaking port and shipping infrastructure projects. For more information, visit https://www.congress.gov/bill/117th-congress/house-bill/6360.
Advocacy and Comment
The issues addressed above evidence administrative action to address the driver shortage in the form of a younger driver pilot program and a "trucking action plan" to encourage new drivers and recoup veterans as drivers. Unaddressed are two issues which most truckers believe exacerbate the alleged driver shortage. As noted before, there are approximately 100,000 new applicants for authority which is largely traceable to mature owner operator drivers who fear the demise of the independent contractor model due to pending state and federal legislation and the court challenge to AB5. The most troubling question is how many of these new applicants can afford the high cost of insurance and compliance as small motor carriers and to what extent the failure rate will result in additional retirements and attrition.
The second issue results from a serious productivity problem caused by uncompensated detention and inordinate loading and unloading delays at ports, railheads and shippers' docks. MIT, no less, suggests that its studies prove that with 15 minutes per day per unit, truck productivity could be raised to the level to eliminate the existing shortage.
ddressing dock and port inefficiencies and abusive detention practices, particularly in the dray foodstuffs industry, is in the public interest. In the days of the ICC, those of us who are old enough to remember saw the imposition of mandatory detention rules which made shippers and receivers financially accountable for failing to load or unload trucks within allotted free time. Not only do loading and unloading delays frustrate driver productivity and discourage productivity pay based on mileage or percentage, such inefficiencies also require more trucks and trailers which now command skyrocketing prices.
It seems apparent that addressing the causes of the bottlenecks and providing for compensatory waiting time is a proper way to allocate costs and retain otherwise frustrated drivers while encouraging greater productivity.