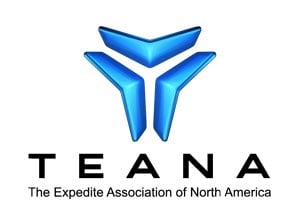 Contents
FMCSA has extended its emergency declaration regarding COVID-19 through May 31. For the latest version and other guidance related to COVID-19 is available at www.fmcsa.dot.gov/COVID-19.
Courts
Legislation
Regulation and Enforcement
Courts
Appeals court panel rules that California can enforce AB 5 on motor carriers
The State of California may soon be allowed to outlaw motor carriers' use of leased owner-operators within the state following a key federal appeals court decision. On April 28, a three-judge panel of the U.S. Court of Appeals for the 9th Circuit by a split decision ruled that the Federal Aviation Administration Authorization Act of 1994 (F4A) does not preempt California's enforcement of AB 5's ABC test on worker classification as it applies to motor carriers. The decision overturns a preliminary injunction granted by a federal judge in January 2020. Two of the panel's judges declared that the district court had abused its discretion by granting the preliminary injunction contrary to precedent in the 9th Circuit.
Enacted in September 2019 and effective in January 2020, AB 5 codified a so-called ABC test for whether workers must be considered employees or can be treated as independent contractors. Although in many states satisfying one or more prongs is sufficient to establish an independent contractor relationship, the California test requires all three prongs to be satisfied. In effect, the "B" prong of California's test outlaws the leased owner-operator model because it says a worker engaged in the same occupation as his or her employer cannot be an independent contractor. Since both owner-operators and the trucking companies that use them haul freight, owner-operators cannot be independent contractors under AB 5.
At issue in this case is the scope of F4A's preemption, which bars state laws related to a price, route, or service of any motor carrier with respect to the transportation of property. In rejecting preemption, the majority ruled that AB 5 "is a generally applicable labor law that impacts a motor carrier's relationship with its workforce and does not bind, compel, or otherwise freeze into place a particular price, route, or service of a motor carriers at the level of its customers."
The majority conceded that 9th Circuit precedent did not rule out the possibility that a generally applicable law could so significantly affect the employment relationship that it effectively bound motor carriers to specific prices, routes, or services at the consumer level. However, the appeals court has "considered and rejected predicted effects similar to those raised by CTA,"" the majority said. "We see no basis for departing from our precedent holding that a law increasing motor carriers' employee costs, but not interfering at the point where the motor carrier provides a service to its customers, does not simply fall 'into the field of laws' that Congress intended to preempt."
In his dissent, Judge Mark Bennett contended that AB 5 does more than just affect motor carriers' relationships with their workers and that the law significantly impacts the services carriers can provide to their customers. Bennett argued that – contrary to the majority opinion – the effect on motor carriers' service is not merely "tenuous, remote, or peripheral." For example, Bennett cited a declaration from a CTA member that because of the capital costs associated with specialized equipment, employee-based motor carriers will not be able to offer services requiring such equipment.
AB 5 also will eliminate motor carriers' flexibility to accommodate fluctuations in supply and demand because California's wage orders require employers to supply their employees' tools and equipment, Bennett wrote. "Again, this inability to meet temporary rises in demand will deprive motor carriers' consumers of particular services – consumers such as farmers and retail sellers who depend on motor carriers to seasonally hire independent contractors during harvests and peak retail seasons, respectively," Bennett wrote.
Bennett noted that the majority's opinion conflicts with rulings in the First Circuit and Third Circuit that held or at least implied that "all or nothing" rules like California's ABC test should be preempted. In the First Circuit case, essentially the same test in Massachusetts was found to be preempted by F4A. The Third Circuit upheld New Jersey's ABC test, but the court in that case emphasized that the New Jersey test's B prong allows an alternative method for establishing independent contractor status – something that was not allowed under the Massachusetts test and is not allowed under the California ABC test.
Next steps
At a minimum, nothing changes for 21 days from the date of the ruling. The California Trucking Association (CTA), which is leading the legal challenge to AB 5, has 14 days to respond with its inevitable appeal. Even if the appeals court were to deny that appeal immediately and issue a mandate to enforce the three-judge panel's ruling, it would be another seven days before the injunction is lifted.
CTA has several options for appeal. One would be to ask the same three-judge panel to rehear the case, but that approach almost certainly would end with the same result. Another option would be to go immediately to the U.S. Supreme Court with a petition for writ of certiorari ("cert petition"). However, the current Supreme Court term will end in June, so it probably would be this fall at the earliest before the court even decided whether to review the appeal's court ruling and months later before the court heard arguments and ruled.
CTA's most likely first step is to ask the 9th Circuit for an "en banc" rehearing, which would mean that a group of 11 judges would hear the case. If CTA petitions for such a rehearing, the court would have up to 21 more days to decide whether to rehear the case, although it could respond immediately. If the court were to agree to an en banc rehearing, the preliminary injunction presumably would remain in effect pending that ruling, which could be months away. If the court denies an en banc appeal, however, the injunction presumably would be lifted, and the trucking industry would have to abide by AB 5 pending an appeal to the Supreme Court. En banc rehearings are not routinely granted, but the panel's split decision likely increases the chances for one.
A cert petition before the U.S. Supreme Court by either CTA or the State of California probably is inevitable regardless of the outcome of any further appeals before the 9th Circuit. The U.S. Supreme Court agrees to review only a tiny percentage of the cases brought to it. However, the fact that the 9th Circuit opinion conflicts with rulings in other federal appeals courts increases the chances that the Supreme Court would agree to hear the case.
For the April 28 ruling visit https://cdn.ca9.uscourts.gov/datastore/opinions/2021/04/28/20-55106.pdf.
Legislation
Senate Republicans float a smaller infrastructure bill; House plans action in May
The ranking Republicans on key Senate committees responsible for transportation infrastructure, policy, and financing in April announced the framework for an infrastructure bill to counter legislation contemplated by the Biden administration. The Republican proposal is much smaller at $568 billion than the White House's $2.3 trillion proposal, but the details are key. More than half of the Republican plan – $299 billion – would go to roads and bridges. The White House plan included only $115 billion, but that appears to be new money while the Republican plan represents funds that would be provided anyway with reauthorization of the FAST Act, which expires September 30.
Money aside, infrastructure legislation is significant because it surely will be the first major vehicle for any changes to motor carrier law under President Biden, a Democratic-controlled House, and a Senate that is at least technically in Democratic control. Peter DeFazio (D-Oregon), chairman of the House Transportation & Infrastructure Committee, announced recently that his committee in May would consider surface transportation reauthorization legislation. The House T&I Committee bill likely will resemble legislation (H.R. 2) that passed the House last year but died in the Senate. As passed by the House in July 2020, H.R. 2 would require:
Revision of Compliance, Safety, Accountability methodology, restoration of publicly available CSA data, and implementation of a new process for issuing safety fitness determinations;
An increase in minimum insurance standards to $2 million and an adjustment every five years;
A rulemaking to establish screening criteria for obstructive sleep apnea among commercial vehicle drivers;
Automatic emergency braking systems to be installed and used on all newly manufactured CMVs;
More stringent rear underride guard standards and consideration of side underride guard standards;
Revised guidance for personal conveyance to establish specific mileage or time limits.
Establishment of a Truck Leasing Task Force to examine truck leasing agreements and their impact on the net compensation of drivers.
Another set of issues that could arise as part of the infrastructure package – although not within the T&I Committee – are pro-labor measures, such as those in the Protecting the Right to Organize (PRO) Act (H.R. 842; S. 420). The Biden administration's infrastructure proposal referred to passage of the PRO Act as if it were considered part of the package. The PRO Act includes a provision that in essence would establish as a federal standard California's ABC test for whether a worker is an employee or independent contractor.
Texas legislature advances reform of CMV crash litigation
The Texas House of Representatives on April 30 passed by an 81 to 49 vote legislation (House Bill 19) to reform litigation of lawsuits over CMV accidents. Among other provisions, the bill would establish that in a fault phase of the litigation, juries are presented with evidence that is directly relevant to causation and injuries. For example, House Bill 19 would allow evidence of a motor carrier defendant's compliance with a regulation or standard to be admissible only if the evidence tends to prove that failure to comply with the regulation or standard was a proximate cause of the injury or death. Also, any consideration of negligent entrustment would be barred unless in the fault phase it was found that the carrier's employee was negligent in operating the vehicle. For more on the bill, visit https://legiscan.com/TX/bill/HB19/2021.
Regulation and Enforcement
Joshi nominated as FMCSA administrator
President Biden has nominated Meera Joshi to be FMCSA administrator. Joshi has served as deputy administrator and acting administrator since Biden was inaugurated in January. She must be confirmed by the Senate before she formally becomes administrator. The Senate Commerce Committee has yet to schedule a confirmation hearing. FMCSA has had only acting administrators since Raymond Martinez left the agency in October 2019.
Joshi most recently was principal and New Your general manager with transportation planning firm Sam Schwartz. From 2011 until 2019, Joshi held senior positions with the New York City Taxi and Limousine Commission, first as deputy commissioner and general counsel and then as CEO and commission chair.
FMCSA proposes to extend deadline related to medical examiner certification
FMCSA proposes to amend its regulations to extend the compliance date from June 22, 2021, to June 23, 2025, for several provisions of its April 2015 medical examiner's certification Integration final rule. The agency said the action is being taken to provide FMCSA time to complete certain information technology (IT) system development tasks for its National Registry of Certified Medical Examiners and to provide the state driver's licensing agencies (SDLAs) sufficient time to make the necessary IT programming changes. For the Federal Register notice, visit https://www.federalregister.gov/d/2021-08238.
FMCSA's Medical Review Board to meet May 19-20
FMCSA's Medical Review Board Advisory Committee (MRB) will meet via videoconference May 19-20. The meeting will be open to the public. The meeting will address three topics: (1) Finalizing recommendations on updates to the Medical Examiner Handbook; (2) conducting a review of the medical assessment form for CMV drivers with noninsulin-dependent diabetes mellitus; and (3) evaluate for medical sufficiency comments and the vision assessment form from January's proposed rule on vision standards. Advance registration is recommended via the FMCSA website at www.fmcsa.dot.gov/mrb. Requests to submit written materials to be reviewed during the meeting must be received by May 12. For the Federal Register notice, visit https://www.federalregister.gov/d/2021-09271.
Advocacy and Comment
As the above analysis shows, 100 days into the new Administration there are fewer but more significant issues facing the trucking industry.
The future of the owner operator / independent contractor model is in jeopardy before all three branches of Government. The Ninth Circuit decision concerning AB-5 was not particularly surprising. Only the dissenting Judge appeared to comprehend the importance of the independent contractor model on routes, rates and services. As noted, the PRO Act which passed the House and is teed up for consideration by the Senate, possibly as part of the infrastructure bill. If the 60 vote filibuster requirement does not apply, this could result in reclassification of owner operators as employees for federal labor purposes. On the Executive level, the new Department of Labor is signaling it will revisit independent contractor rules for purposes of the Fair Labor Standards Act as a matter of regulation if the PRO Act does not prevail.
Moreover, as noted above, the House Committee considering the infrastructure bill continues to address other anti-trucking provisions of noted concern. OOIDA has issued a press release outlining its concerns including:
Increasing federal liability insurance requirements from $750,000 to $2,000,000
Time and/or distance caps on personal conveyance
Expansion of tolling authority via congestion pricing and diversion of revenue to non-highway programs
Sleep apnea screening and testing rules
Republication of flawed CSA safety data
Clearly there is an immediate need for concerted efforts by the industry to oppose the attack on the owner operator / independent contractor model and to oppose other pending anti-trucking legislation mentioned above. The case is yet to be made for the importance of the independent contractor model to small businesses and the continued stability of interstate trucking.
The time has come for a coordinated effort to counter the continuing rhetoric which mischaracterizes the trucking industry.