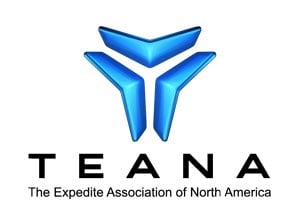 Contents
FMCSA has extended its emergency declaration regarding COVID-19 through August 31. For the latest version and other guidance related to COVID-19 is available at www.fmcsa.dot.gov/COVID-19.
Legislation
Courts
Regulation and Enforcement
Legislation
Senate passes bipartisan infrastructure bill with motor carrier provisions
The U.S. Senate on August 10 passed by a 69-30 vote the bipartisan compromise legislation (H.R. 3684) known as the INVEST in America Act. The bill is significantly different from the House-passed version of H.R. 3684 and does not include some of the more controversial motor carrier provisions that are in the House version. For example, the Senate-passed bill does not increase minimum insurance coverage for trucking companies to $2 million. Nor does it mandate a near-term restoration of public Compliance, Safety, Accountability metrics; require a rulemaking on screening drivers for sleep apnea; or order a comprehensive review of hours-of-service regulations, including last year's final rule.
Some of the motor carrier provisions in the Senate bill were included in legislation (S. 2016) approved in June by the Senate Commerce Committee. Because the committee's membership – like the membership of the Senate itself – is equally split between Democrats and Republicans, few controversial provisions could make it into the Senate bill. Some of the more significant or broadly relevant trucking-related provisions in the Senate-passed bill would:
Establish a three-year pilot program to allow interstate operations by drivers under 21 under terms that are essentially the same as what is included in the DRIVE-Safe Act (S. 659, H.R. 1745);
Direct DOT to issue guidance to clarify the definitions and roles of brokers and bona fide agents and require DOT to consider the impact of technology and the role of dispatch services in the freight transportation industry;
Mandate a motor vehicle safety standard and accompanying performance requirements for newly manufactured heavy-duty commercial motor vehicles to be equipped with an automatic emergency braking system and require that systems installed in such vehicles be in use during operation;
Require the strengthening of rear underride guard standards within a year, periodic inspections of rear impact guards, and additional research on both rear and side underride guards;
Require DOT, in consultation with the Department of Labor, to establish a Truck Leasing Task Force to examine common truck leasing agreements available to truck drivers, including port drayage drivers specifically. The Task Force would examine the impact of leasing agreements on the net compensation of drivers and the resources available to assist drivers in assessing the impacts of leasing agreements;
Mandate a study of large commercial vehicle crash causation;
Establish a grant program to help states with the immobilization or impoundment of passenger-carrying vehicles that are determined to be unsafe or fail inspection;
Require a final rule on state inspection of passenger-carrying commercial vehicles;
Mandate a report analyzing the cost and effectiveness of electronic logging devices and detailing the processes used by FMCSA to review logs; protect proprietary and personally identifiable information; and to provide the opportunity for a challenge or appeal to a violation notice related to an ELD;
Order a review of FMCSA's National Consumer Complaint Database; and
Extend the authorization for the Motor Carrier Safety Advisory Committee through fiscal 2026 and add small carriers among those required to be represented on the committee.
Although the Senate version passed by a strongly bipartisan vote that even included Senate Minority Leader Mitch McConnell, that coalition might not hold if the final version changes much. House Speaker Nancy Pelosi's responded to the Senate bill's passage positively, but she hardly endorsed it as a final product. Pelosi said the bipartisan package "helps rebuild the middle class as it rebuilds our infrastructure," but she also said that the House "will continue to work with the Senate to ensure that our priorities For the People are included in the final infrastructure and reconciliation packages in a way that is resilient and will Build Back Better."
Rep. Peter DeFazio (D-Oregon), who chairs the House Transportation & Infrastructure Committee, praised the progress but complained that "this package falls short when it comes to addressing climate change like the existential threat it is."
Aside from some subsequent amendments unrelated to trucking, the motor carrier provisions of the Senate bill are contained in Senate Amendment 2137, which is the bipartisan Senate substitute legislation for the bill. SA 2137 is available at https://bit.ly/SA2137-HR3684. For more information on the INVEST in America Act, visit https://www.congress.gov/bill/117th-congress/house-bill/3684.
House passes fiscal 2022 funding for DOT
The U.S. House of Representatives on July 29 passed legislation (H.R. 4502) to fund various U.S. departments and agencies, including DOT, through September 2022. Unlike recent funding bills under the Democratic-controlled House, the fiscal 2022 does not include any controversial legislative provisions related to trucking The bill includes only three legislative measures related to FMCSA, and all three were included in the funding measure that expires at the end of next month. Those measures exempt livestock haulers from ELDs, require FMCSA to update annual inspection regulations related to truck underride guards, and requires FMCSA to notify carriers subject to expedited enforcement action to notify carriers using a manner that records receipt of the notice by the persons responsible for the violation. For the text of H.R. 4502, visit https://www.congress.gov/bill/117th-congress/house-bill/4502.
Senate bill would repeal excise tax on trucks and trailers
Sen. Todd Young (R-Indiana) has introduced a bill (S. 2435) that would repeal the 12% federal excise tax on new heavy trucks and trailers. Similar bills have been offered in several recent Congresses without success. The findings section of the bill states that the tax discourages truck owners from replacing older, less fuel-efficient equipment with newer, more efficient trucks and trailers. It also discourages electric and alternative-fueled trucks, which have a higher upfront cost, the bill states. For more information on S. 2435, visit https://www.congress.gov/bill/117th-congress/senate-bill/2435.
Courts
California Trucking Association asks Supreme Court to review AB 5 ruling
As expected, the California Trucking Association has asked the U.S. Supreme Court to review the ruling of the U.S. Court of Appeals for the Ninth Circuit that California's restrictive ABC test for worker classification contained in the law known as AB is not preempted by federal law. A split three-judge panel in late April overturned a lower court's preliminary injunction of AB 5 as it applies to motor carriers, but the court ultimately granted CTA's request for a stay in that ruling pending action by the U.S. Supreme Court.
In its petition for a writ of certiorari, CTA said the question presented is whether the Federal Aviation Administration Authorization Act of 1994 (F4A) preempts the application to motor carriers of a state worker-classification law that effectively precludes motor carriers from using independent owner-operators to provide trucking services. CTA argued that the Ninth Circuit's view that F4A preempts only laws that "bind, compel, or otherwise freeze into place a particularly price, route, or service" conflicts with the Supreme Court's prior decisions. The Ninth Circuit ruling also conflicts with a First Circuit ruling regarding a Massachusetts ABC test that is essentially the same as California's test.
CTA's petition was docketed on August 11, and the state's response is due September 10. For the petition and subsequent filings in the docket, visit https://bit.ly/CTAvBonta.
The Supreme Court already has at least two other petitions seeking review of decisions related to the scope of F4A preemption. One involves a decision out of the California Court of Appeal that is largely the same issue as that in play in the CTA case except that its litigation predates enactment of AB 5 and is based instead on California Supreme Court precedent. See https://bit.ly/Cal-Cartage. The other case involves whether the "safety exception" to federal preemption under F4A includes common law damage claims against brokers. See http://bit.ly/CHRvMiller. Cert petitions for both considered by justices in a September 27 conference. Given that briefs in the CTA case could be completed before September 27, it is possible that justices would consider that petition then as well.
Regulation and Enforcement
EPA eyes further regulation on NOx and greenhouse gases
The Environmental Protection Agency has outlined steps it was taking regarding vehicle emissions for heavy trucks as well as for passenger cars and light trucks. Regarding heavy trucks, the agency said it is working on a series of major rulemakings over the next three years. The first rulemaking, which EPA said would be finalized next year, would apply to heavy-duty vehicles starting with model year 2027 and would set new standards for NOx emissions well as upgrades to current Phase 2 greenhouse gas emissions standards for that year. A second rule would set more aggressive greenhouse gas standards for heavy-duty vehicles as early as model year 2030 and beyond.
In a fact sheet about the strategy, EPA did say that one of its focuses in NOx emissions will be on what is known as "low loads" – i.e., not at highway speeds. That would include situations like idling or stop-and-go traffic where EPA says current NOx controls are not effective. Regarding its plans for changes in the greenhouse gas rules for heavy trucks, EPA was less specific. It said that in recent years zero-emissions heavy duty trucks have begun entering the market in numbers not foreseen when the agency established Phase 2 greenhouse gas standards. EPA said it would assess the impact of zero-emissions technologies and whether "targeted adjustments" to the 2027 greenhouse gas standards are warranted.
For the next phase, EPA said that heavy truck manufacturers already are signaling a "large scale migration" away from gasoline and diesel engines to zero-emissions technologies. EPA suggested that as soon as model year 2030 its standards would reflect this migration. For more on the plan, visit https://www.epa.gov/regulations-emissions-vehicles-and-engines/clean-trucks-plan
FMCSA deletes 'on-site' from definition of a compliance review
FMCSA in July issued a final rule making various technical corrections and minor revisions that it said mostly correct inadvertent errors and omissions, remove or update obsolete references and improve the clarity and consistency of certain regulatory provisions. Among those changes was removing the word "on-site" from the definition of a compliance review in Part 385.3.
"This amendment recognizes the technological advances that allow FMCSA to perform the compliance review remotely in some cases," FMCSA said, adding that the amendment does not alter the Safety Fitness Rating Methodology (SFRM) in part 385, appendix B or eliminate FMCSA's ability to conduct onsite examinations. "From the point of view of the regulated entity, the same safety performance metrics are being evaluated, so there is no change," the agency said. However, the change clarifies that a safety investigator may – in some cases – perform all the investigative functions of the compliance review remotely when the motor carrier uploads its business records for review to FMCSA's online system.
The final rule makes about two dozen revisions int the Federal Motor Carrier Safety Regulations (FMCSRs). In addition to corrections and clarifications, the rule makes some nondiscretionary changes that are statutorily mandated and other changes that align regulatory requirements with the underlying statutory authority, FMCSA said. For more information, visit https://www.federalregister.gov/d/2021-13888.
FMCSA codifies statutory mandate for electronic exchange of CDL driver info
FMCSA has issued a final rule to require that states implement a system and practices for the exclusively electronic exchange of driver history record (DHR) information through the Commercial Driver's License Information System (CDLIS). The change was mandated by the 2012 authorization act known as MAP-21. States must achieve "substantial compliance" with this requirement "as soon as practicable," FMCSA said, but certainly not later than three years after the August 23, 2021, effective date of the rule. Because all States currently have the technical capability to send DHR information – including convictions, withdrawals, and disqualifications – electronically through CDLIS, the rule should not result in incremental costs or benefits to the states, FMCSA said. For more information, visit https://www.federalregister.gov/d/2021-15693.
Proposes rule would implement HHG working group recommendations
FMCSA is requesting comments by October 12 on a notice of proposed rulemaking (NPRM) to incorporate into regulations recommendations from the Household Goods Consumer Protection Working Group, which was established by the FAST Act in late 2015. One proposed change would be to remove the ability of the motor carrier or individual shipper to revise a binding or non-binding estimate. Instead, FMCSA would require the preparation of a new binding or non-binding estimate when the shipper tenders additional items or requests additional services. The NPRM would allow for virtual surveys of household goods and would replace the requirement for a freight bill with an invoice. For all changes proposed in the NPRM, visit https://www.federalregister.gov/d/2021-13889.
FMCSA seeks medical records missing due to registry outage
FMCSA has requested that medical examiners submit by September 30 results of physical qualification examinations that were conducted between December 1, 2017, and August 13, 2018 – a period during which the National Registry of Certified Medical Examiners was offline. During the outage, FMCSA encouraged MEs to continue conducting exams and to upload results when the registry's upload functionality was restored, which occurred on August 13, 2018. However, a significant number of healthcare professionals have not uploaded those results, FMCSA said. For more information, visit https://www.federalregister.gov/d/2021-16955.
ATA seeks exemption to allow TMC training to establish inspector qualification
The American Trucking Associations is seeking an exemption from the FMCSRs that would allow an individual who completes a training program consistent with a set of Recommended Practices (RPs) developed by ATA's Technology and Maintenance Council (TMC) to be considered a qualified inspector for purposes of the periodic inspection rule, or a qualified brake inspector, for purposes of the brake system inspection, repair, and maintenance requirements. For more information, visit https://www.federalregister.gov/d/2021-14979.
Bus company seeks exemption for Mexican-licensed drivers
Tornado Bus Company has requested an exemption for its drivers who currently hold a Mexican Licencia Federal de Conductor from the following provisions of the FMCSRs: General entry-level driver training, CDL knowledge test required to obtain a commercial learner's permit (CLP); the skills test required for CLP holders to obtain a CDL; and the knowledge and skills test requirements for a CDL passenger endorsement. Tornado specifically requests the exemption for its drivers who have been granted permanent resident status from the Department of Homeland Security (DHS) and have more than two years' experience driving in the U.S. and Mexico. For more information, visit https://www.federalregister.gov/d/2021-14981.
Driveaway carriers seek CDL relief in transporting certain empty vehicles
A group of affiliated driveaway motor carriers have applied for an exemption from the requirement that drivers transporting certain empty passenger vehicles hold a CDL. The exemption would cover drivers delivering commercial motor vehicles (CMVs) with seating capacities of 16 or more, including the driver, but with a gross vehicle weight rating (GVWR) of less than 26,001 pounds. The application was submitted by Dealers' Choice Truckaway System, Inc. dba Truckmovers; Irontiger Logistics, Inc.; TM Canada, Inc.; and Victory Driveaway, Inc. The applicants transport minibuses from points of manufacture or distribution to school districts around the country. They argue that the current shortage of CDL drivers threatens to leave bus manufacturers without sufficient means to move their minibuses to customers. For more information, visit https://www.federalregister.gov/d/2021-14982.
Advocacy and Comment
This month's update involved a delayed release. Nothing significant happened during the month and release was held pending the Senate treatment of the infrastructure bill discussed above. Fortunately, the skinny Senate bill did not include any major troubling provisions. It did allow Congress to go home for recess indicating some ability to push through a bipartisan bill in the Senate. Hopefully, the Senate version of the infrastructure bill will pass unscathed and the appropriations to fix the highways can finally be addressed.
Yet, the major issues remain. Remember, the new Administration rolled back the "Economic Reality Test" at the Department of Labor and removed the Department of Transportation's administrative due process rules promulgated by the Trump administration.
The economic realities of the driver shortage, climate change, and the effect of technology and use of fossil fuels in transportation all are unresolved issues which must be addressed. As indicated above, these issues will be rolled out not only in Congress but also in pending judicial decisions and administrative actions in the months ahead
Stay tuned.