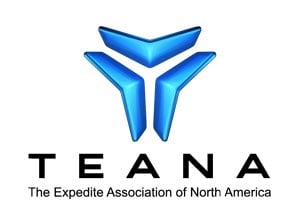 Contents
FMCSA has extended its emergency declaration regarding COVID-19 through August 31. The latest version and other guidance related to COVID-19 is available at www.fmcsa.dot.gov/COVID-19.
Courts
Legislation
Regulation and Enforcement
Courts
Enforcement of AB 5 on trucking is on hold pending Supreme Court action
The California Trucking Association (CTA) failed to persuade the U.S. Court of Appeals for the Ninth Circuit to grant an "en banc" rehearing of an unfavorable ruling regarding California's AB 5 law, but it did get the court to agree to hold the status quo in place at least until the U.S. Supreme Court decides whether to hear the case.
Having anticipated the denial of an en banc rehearing, CTA on the same day filed a motion to stay a mandate to overturn the preliminary injunction against enforcement of AB 5 against motor carriers.
In the petition for a stay, CTA argued that it will present to the Supreme Court question of law on which there is an acknowledged split among federal circuits: Whether the Federal Aviation Administration Authorization Act (F4A) preempts the application to motor carriers of a state worker classification rule that effectively prohibits motor carriers from engaging truck drivers as independent contractors. Moreover, CTA said its members would suffer irreparable harm unless the court grants a stay because they would have to restructure their businesses and would risk sanctions or failure due to an inability to purchase equipment and hire employee drivers.
The appeals court's four-sentence order does not acknowledge any of CTA's arguments. It merely states that a mandate is stayed to allow for the filing of a petition for writ of certiorari in the Supreme Court. "Should the Supreme Court grant certiorari, the mandate will be stayed pending its disposition of the case," the court said. "Should the Supreme Court deny certiorari, the mandate will issue immediately."
The Supreme Court already has before it at least two other cert petitions related to the scope of F4A. One centers on whether F4A preempts common law damage claims against brokers (see article below). The other – Cal Cartage Transportation Express v. California – resembles the CTA case in that it involves a lawsuit against carriers who treated their owner-operators serving the ports of Los Angeles and Long Beach as independent contractors. One difference between the Cal Cartage case and the CTA case is that the former is based on California Supreme Court precedent, not on AB 5, which later codified that precedent. For more on the Cal Cartage cert petition and filings of support by other entities, visit https://bit.ly/Cal-Cartage.
Supreme Court set to decide whether to review broker preemption case
The U.S. Supreme Court is scheduled to discuss on September 27 whether it will hear C.H. Robinson's appeal of a federal appellate court's ruling that the "safety exception" to federal preemption under the Federal Aviation Administration Authorization Act of 1994 (F4A) includes common law damage claims against brokers. The U.S. Court of Appeals for the Ninth Circuit last year reversed a lower court's ruling that a common law negligent selection claim against C.H. Robinson did not fall within the safety exception. C.H. Robinson had petitioned the Supreme Court for a writ of certiorari in April, and several organizations and companies have filed "friend of the court" briefs in support of C.H. Robinson's request. (For more information, see Regulatory Update, June 2021.) For links to C.H. Robinson's petition, other briefs, and more information, visit http://bit.ly/CHRvMiller.
Legislation
House passes transportation bill in narrow partisan vote
LegislationThe U.S. House of Representatives on July 1 passed narrowly in a highly partisan vote the infrastructure bill (H.R. 3684) known as the Investing in a New Vision for the Environment and Surface Transportation in America Act, or INVEST in America Act. The bill includes several controversial provisions related to trucking, including an increase in minimum insurance coverage from the current $750,000 to $2 million; restoration of public Compliance, Safety, Accountability scores and a new process for issuing safety fitness determinations; and a rulemaking to establish screening criteria for obstructive sleep apnea among commercial vehicle drivers. (For a more extensive list of provisions, see Regulatory Update, June 2021.)
One section added to the bill after consideration by the House Transportation & Infrastructure Committee relates to motor carriers and labor law. One provision of that section requires the Federal Motor Carrier Safety Administration to determine that a motor carrier seeking to obtain operating authority is willing and able to comply with "applicable labor and employment laws and regulations, including wage and hour and workplace safety laws and regulations, relevant to the safe operation of a motor carrier."
The new section also would require the Department of Transportation (DOT) and Department of Labor (DOL) to review the relationship between labor and employment laws and regulations and motor carrier safety laws and regulations, including hours of service rules. The departments would assess the feasibility of using available data – including data on violations of labor and employment laws and regulations – to improve DOT's safety oversight of motor carriers.
For more on H.R. 3684, visit https://www.congress.gov/bill/117th-congress/house-bill/3684 or http://bit.ly/HR-3684, which includes a link to a section-by-section summary.
At this point, H.R. 3684's fate rests with action by the Senate that presumably would lead to a conference to settle differences. Transportation legislation has advanced at the committee level (see article below), but the status of that legislation is unclear given the deal struck last month between the Biden administration and a bipartisan group of senators. The deal would increase infrastructure spending by $579 billion over five years for a total of $973 billion, including $109 billion more money for roads and bridges beyond what would be provided just by extending current law.
Senate panel advances transportation bill with motor carrier provisions
The Senate Commerce Committee last month approved legislation (S. 2016) known as the Surface Transportation Investment Act that includes several provisions related to trucking. Unlike the marathon 19-hour markup in the House Transportation & Infrastructure Committee a week earlier, S. 2016 advanced past the Commerce Committee with little controversy.
A key factor in the relatively smooth consideration of S. 2016 is the fact that membership on the Senate Commerce Committee is split equally among Democrats and Republicans, so legislation inherently must be drafted to gain a consensus. Democrats are technically in the majority on the committee as they are in the entire Senate by virtue of Vice President Harris' tiebreaking Senate vote, but that distinction matters little in handling committee business.
S. 2016 was introduced as a bipartisan bill, and its provisions and amendments generally are not controversial. For example, the bill is silent on contentious issues included in the House bill such as increased minimum insurance coverage, public availability of safety metrics, or sleep apnea. However, the Senate bill does include some safety technology measures that are similar to those in the House bill, including a requirement for automatic emergency braking systems in newly built commercial vehicles and stricter standards for trailer underride guards. Also like the House bill, S. 2016 would establish a Truck Leasing Task Force to examine common truck leasing arrangements.
Another significant provision, which was adopted as an amendment during the committee's markup, is a three-year pilot apprenticeship program for individuals aged 18 to 20 to drive commercial motor vehicles interstate. In essence, the legislation is the DRIVE-Safe Act (H.R. 1745, S.659) except that it is a three-year pilot program rather than a permanent change in law.
The Commerce Committee ordered S. 2016 reported on June 16, but no report has been filed. Given that the bill's provisions already are generally noncontroversial, they might be acceptable as part of any bipartisan legislation that moves through the Senate. The real fight would take place in the negotiation between the House and Senate as the House bill includes numerous measures – some of which are related to trucking – that are likely to be highly objectionable to some Senate Republicans. For more information on S. 2016, visit https://www.congress.gov/bill/117th-congress/senate-bill/2016.
Regulation and Enforcement
MCSAC to consider supply chains, aging drivers, and regulation of delivery operations
FMCSA's Motor Carrier Safety Advisory Committee is scheduled to meet July 19-20 via videoconference in a session open to the public. MCSAC will begin consideration of workforce skills needed for the motor carrier industry as part of the broader investigation of supply chain issues in transportation recently ordered by the White House. The advisor committee also will continue work that it began last year looking at the impact of the aging driver demographic on trucking and at potential federal regulation of the package and small goods delivery sector. For the Federal Register notice announcing the MCSAC meeting, visit https://www.federalregister.gov/d/2021-14214.
CVSA's Operation Safe Driver Week set for July 11-17
The Commercial Vehicle Safety Alliance has scheduled Operation Safe Driver Week for July 11-17 with an emphasis on speeding. During the week, law enforcement personnel will be on the lookout for commercial motor vehicle drivers and passenger vehicle drivers engaging in risky driving behaviors in or around a commercial motor vehicle.
FMCSA extends compliance date on medical examiner certification provisions
FMCSA has extended the compliance date from June 22, 2021, to June 23, 2025, for several provisions of its April 23, 2015, Medical Examiner's Certification Integration final rule. FMCSA previously extended the compliance date in 2018, but that extension expired June 22, 2021. In April, FMCSA published a supplemental notice of proposed rulemaking (SNPRM) that proposed further extending the compliance date. FMCSA said the final rule will give FMCSA time to complete certain information technology system development tasks for its National Registry of Certified Medical Examiners and to provide state driver's licensing agencies (SDLAs) sufficient time to make the necessary IT programming changes when the new National Registry system is completed and available.
FMCSA proposes changes in its regulations on windshield-mounted devices
Having issued numerous exemptions in recent years regarding the mounting of safety-related devices on windshields, FMCSA now is proposing to amend the Federal Motor Carrier Safety Regulations (FMCSRs) to increase the area within which certain vehicle safety technology devices may be mounted on the interior of commercial motor vehicle windshields. The agency also proposes to add items to the definition of vehicle safety technology. The notice of proposed rulemaking responds to a rulemaking petition from Daimler Trucks North America. Comments on the NPRM are due August 5. For the Federal Register notice, visit https://www.federalregister.gov/d/2021-14040.
Firm seeks exemption for pulse lighting system
FMCSA has invited comments by July 14 on an application from Intellistop, Inc., for an to allow motor carriers to operate all commercial motor vehicles, including flatbed trailers and straight trucks, equipped with Intellistop's module, which pulses the rear clearance, identification, and brake lamps from a lower-level lighting intensity to a higher-level lighting intensity four times in 2 seconds. For the Federal Register notice, visit https://www.federalregister.gov/d/2021-12379.
Advocacy and Comment
Among the plethora of issues facing the trucking industry are four tipping point problems that are teed up for action by all three branches of government at both the state and federal level. They are:
The future of the owner-operator/independent contractor model
Federal preemption of state employment and safety laws
Nuclear verdicts and prohibitive insurance costs
Reform of federal motor carrier safety regulations and the future of SMS methodology
1. The owner-operator/independent contractor model
The owner-operator/independent contractor model has long been under attack by organized labor and blue state legislatures. The industry fully supports independent contractor treatment of so-called owner-operators, which are an indispensable portion of truckload capacity. Owner-operators are protected by existing federal regulations. Reclassification at the federal and/or state level eliminates choice, will discourage entrepreneurship, and could greatly constrict needed capacity.
As noted above, the sides and issues have been clearly drawn. California AB 5, which effectively precludes independent contractor treatment under the so-called ABC test, is making its way to the Supreme Court on a petition of certiorari. Legislation similar to AB 5 is contained in the union-sponsored PRO Act, which has passed the House as it did in the last Congress but has not advanced further. The Biden administration in an action before both the Department of Labor and in proposing a study the FMCSA of equipment leasing has signaled this issue remains a key priority of the new administration.
2. Federal preemption of state employment and safety issues
Federal preemption is the term that describes the federal government's right under the Commerce Clause of the U.S. Constitution to trump the application of state law where Congress decides that uniformity is necessary to avoid a burden on interstate commerce. Preemption can take one of three forms: (1) express preemption where state interference is specifically precluded in a federal statute; (2) implied preemption, in which – by setting a single national standard – a permissible inference can be made that state laws with a contrary effect cannot be enforced; and (3) field preemption, in which a federal statute makes clear that the involved area of regulation is the exclusive province of the federal government statutes.
Application of the concept of preemption is thus a key defense against enforcement of state misclassification standards discussed in No. 1 above. It is also a major defense to plaintiff's bar's argument that state negligent selection laws can be used to create up-supply chain liability for shippers and brokers.
There is a petition for certiorari in C.H. Robinson Worldwide, Inc. v. Allen Miller intended to resolve the latter issue. While the express preemptive language of the F4A is a central issue in the litigation, the legislative history of federal safety regulations suggests that not only express preemption, but implied and field preemption support the argument that Congress intended there to be but one standard for determining a carrier's fitness to operate and, hence, fitness for use. That standard should be the FMCSA's decision that the carrier is fit for use on the nation's roadways.
3. Nuclear verdicts and prohibitive insurance costs
Opposing needed tort reform at the federal and state level is the powerful plaintiff's bar lobbying effort. State law vicarious liability standards and the requirement that insurers must offer "policy limits" to avoid nuclear judgments now operate to increase insurance premiums, particularly for new and small carriers.
In this context, there is a proposal to increase the insurance minimum requirement for for-hire carriers transporting regulated commodities in commercial motor vehicles from $750,000 per occurrence to $2 million. With very few exceptions, the industry is uniform in its opposition to this legislation. The argument made in favor of raising the limits is that accidents cost more now than in yesteryear and that some adjustment is needed. Ignored, though, is the fact that the $2 million limit would have a stifling effect on new entrants and small carriers.
There are 10,000 new entrants for authority per month, and typically new entrants are subject to premiums as high as $25,000 or more per unit. An increase to $2 million would make the cost of insuring a truck or tractor trailer as much or more than the price of a used truck or tractor. Its practical effect would simply be to increase plaintiff's bar's demand for settlement at the higher limit.
It is interesting to note that the $2 million proposal is totally arbitrary and capricious in that the higher limit would apply only to "for-hire" carriers that transport regulated commodities. Under the proposed legislation, private carriers and exempt carriers otherwise regulated by the FMCSA could continue to operate – transporting the same commodities with similar equipment and the same drivers and accident profile as for-hire carriers – but have no federal insurance requirements at all!
Thus, the $2 million increased minimum insurance initiative that was included in the House-passed infrastructure bill may be a sleeper issue of great importance. Clearly, it would disproportionately stifle small business and competition in the regulated segment of the trucking industry. Particularly affected would be small business entrepreneurs which now operate approximately 800,000 units as owner-operators. To become full-fledged carriers with their own insurance in response to AB 5 and possible passage of the PRO Act, they could face unsurmountable insurance costs.
4. Reform of federal motor carrier safety regulations and the future of SMS methodology
Safety Measurement System (SMS) methodology – originally called CSA 2010 – has never been shown to predict safety fitness performance, yet it has remained touted by the agency and plaintiff's bar. Now more than 15 years in the development, the National Academies of Science, Congress in the FAST Act, and even DOT itself has criticized the model. Meanwhile, the proposed IRT methodology has never been developed.
An impatient Congress, egged on by plaintiff's bar, has included in the House bill provisions that would reinstate publication of SMS methodology and urge quick reform of the longstanding safety fitness rules with uncertain administrative protection. There is support at the agency for expanding the remote audit to alleviate the cost of the in-person compliance review. Yet, in practice the desktop audit to date can result only in an unsatisfactory safety rating and is discontinued without assigning a satisfactory rating if the initial audit of the unrated carrier does not merit a comprehensive analysis.
Since the agency endorses a desktop audit as an objective tool for evaluating carrier safety, the brouhaha begs the question: Why not replace the flawed SMS system with assigning safety ratings based upon a desktop audit given to new carriers and biennial updates using time-tested safety fitness rules already in place? The objective cost and effectiveness of this alternative has been presented to the DOT and FMCSA but remains unaddressed. Clearly, SMS has become a political football of great cost to the industry and no value in objectively assessing carrier safety performance.
In conclusion, each of the four tipping point issues discussed above not only affect "routes, rates and services" but also the viability of small businesses in interstate trucking. Unless changed, the National Transportation Policy is based on the value of competition, the encouragement of free markets, and privately owned carriers. (See 49 U.S.C. §13101). Individually and collectively, these issues would either directly or indirectly place stifling new burdens on the industry which could constrict needed capacity and frustrate competition.