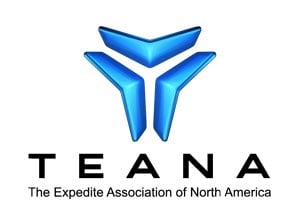 Contents
FMCSA has extended its emergency declaration regarding COVID-19 through August 31. The latest version and other guidance related to COVID-19 is available at www.fmcsa.dot.gov/COVID-19.
Courts
Legislation
Regulation and Enforcement
Courts
Supreme Court asked to rule on preemption of common law claims against brokers
C.H. Robinson has asked the U.S. Supreme Court to overturn a U.S. Court of Appeals for the Ninth Circuit ruling that the "safety exception" to federal preemption under the Federal Aviation Administration Authorization Act of 1994 (F4A) includes common law damage claims against brokers. The appeals court in September had reversed a lower court ruling concluding that a common law negligent selection claim against C.H. Robinson did not fall within the safety exception. (See Regulatory Update, October 2020.)
In its petition for a writ of certiorari, C.H. Robinson argued that the appeals court ruling "badly misinterprets" the safety exemption contained in F4A. "A common-law tort claim against a freight broker is not an exercise of the 'safety regulatory authority of a State'," C.H. Robinson said. "By its plain text, the safety exception preserves the State's authority to enact and enforce positive-law rules and regulations; it does not encompass private claims brought by private parties to compensate for past injuries." The broker further argued that a safety regulation would not apply to brokers in any event because they neither own or operate motor vehicles nor hire or employ drivers operating those vehicles.
C.H. Robinson's petition has received support from several "friend of the court" briefs filed last month. In addition to the Transportation Intermediaries Association and a separate brief filed by 10 major brokers, parties filing in support of the writ include a group of about a dozen major truckload carriers and a joint brief submitted by the National Association of Manufacturers, the U.S. Chamber of Commerce, and the National Retail Federation.
One common theme in the "friend of the court" briefs is that freight brokers are not appropriate parties to determine the safety of individual motor carriers. "This Court has the opportunity to clarify once and for all that the federal motor carrier and broker regulatory scheme established by Congress in the Motor Carrier Act vests in the FMCSA – not brokers, shippers or other users of transportation – the duty to qualify and register applicants as fit for operating as interstate motor carriers," the dozen trucking companies said in their brief.
If the Supreme Court decides to hear the case, the decision could have wide-ranging implications for other ongoing litigation, including California's ABC test for worker classification as it applies to motor carriers. The questions presented are distinct. The C.H. Robinson case addresses specifically the scope of the "safety exception" while the AB 5 litigation centers on whether a generally applicable state labor law can also be considered regulation of a carrier's rates, routes, and services. Even so, a decision in the C.H. Robinson case would reflect the first opportunity the Supreme Court has had to rule on F4A's scope since President Trump's appointees took the bench. For links to C.H. Robinson's petition and the supporting briefs, visit http://bit.ly/CHRvMiller.
CTA seeks rehearing of 9th Circuit ruling on AB 5
As expected, the California Trucking Association and other plaintiffs on May 26 asked the U.S. Court of Appeals for an "en banc" rehearing of the April 28 split ruling that the California's enforcement of AB 5's ABC test on worker classification as it applies to motor carriers is not preempted by the federal law. If granted, an en banc rehearing would mean that instead of just three judges the case would be heard by 11 appeals court judges.
In its petition for a rehearing, CTA said that AB 5, by effectively prohibiting independent contractor drivers, "makes a core feature of the motor-carrier transportation market unlawful in California." The association argued that the three-judge panel's decision is contrary to the Supreme Court's decisions interpreting the Federal Aviation Administration Authorization Act's (F4A) express preemption provision and identical language in the Airline Deregulation Act. The decision also conflicts with the 9th Circuit's previous decisions and creates an acknowledged conflict with the U.S. Court of Appeals for the First Circuit's decision in Schwann v. FedEx Ground Package System, Inc., CTA said.
A decision by the appeals court regarding whether to grant a rehearing is expected by mid-June. If granted, an en banc rehearing could take months during which time the preliminary injunction rejected by the three-judge panel presumably would remain in place. However, if the appeals court rejects a rehearing, the state of California could begin enforcing AB 5 on motor carriers unless the appeals court were to order the status quo pending the inevitable appeal to the U.S. Supreme Court.
Legislation
Organizations ask Senate to support independent contractor model
A group of 21 organizations on June 3 urged U.S. senators to support the continuation of the independent contractor model for owner-operators in trucking. The letter to senators was prompted by the recent passage in the House of pro-labor legislation (H.R. 842) that includes a provision essentially federalizing the same ABC test for worker classification that is incorporated into California's AB 5 law. The U.S. House of Representatives narrowly passed the bill, known as the Protecting the Right to Organize (PRO) Act, on March 9 in a highly partisan vote.
"This model is the backbone of service in key truck transportation niches including over-the-road truckload service, the transportation of refrigerated commodities including fresh fruits and vegetables, intermodal truck shipments with prior or subsequent movement by rail, water and air, the transportation of new and used automobiles, etc.," the organizations said in their letter. "The owner operator/independent contractor model is a choice, not some form of forced servitude. Owner operators, under federal regulations, have portability and can choose to provide service over routes they select working with over 500,000 licensed interstate motor carriers."
The organizations signing the letter supporting the independent contractor owner-operator model include a broad range of carriers, shippers, intermediaries, and small business advocates across industries. The letter and list of signatories is available at http://bit.ly/ICSupportLetter.
Owing to the filibuster, the PRO Act stands almost no chance of passing the Senate as a stand-alone piece of legislation. But the text of the legislation could be attached to a budget reconciliation bill, which would require only a majority vote to pass. This tactic would greatly enhance the legislation's chances, although Democrats likely would have to hold every single senator as Republicans uniformly would be expected to oppose the PRO Act. However, universal Republican opposition to individual elements of the PRO Act, such as the ABC test, would be less certain if the alternative is a failure of an important piece of budget-related legislation.
House panel approves infrastructure bill with numerous motor carrier provisions
After a 19-hour highly partisan markup session that ended early on June 10, the House Transportation & Infrastructure Committee approved H.R. 3684, the Investing in a New Vision for the Environment and Surface Transportation in America Act (INVEST in America Act). The legislation, which is essentially the same as a bill (H.R. 2) the committee approved last year, includes controversial measures related to motor carrier safety and regulatory policy. The House passed H.R. 2 last year, but it died in the Senate at the end of the 116th Congress.
Key motor carrier safety provisions of H.R. 3684 would require:
Revision of Compliance, Safety, Accountability methodology, restoration of publicly available CSA data, and implementation of a new process for issuing safety fitness determinations;
An increase in minimum insurance standards to $2 million and an adjustment every five years;
A rulemaking to establish screening criteria for obstructive sleep apnea among commercial vehicle drivers;
Issuance of guidance to clarify the definition and roles of brokers and bona fide agents, including consideration of the impact of technology and the role of dispatch services in freight transportation;
A study of the safety of operations using small commercial vehicles;
A comprehensive review of current hours-of-service regulations, including revised guidance for personal conveyance to establish specific mileage or time limits;
Automatic emergency braking systems to be installed and used on all newly manufactured commercial motor vehicles (CMVs);
More stringent rear underride guard standards and consideration of side underride guard standards;
Establishment of a Truck Leasing Task Force to examine truck leasing agreements and their impact on the net compensation of drivers;
A DOT Inspector General examination of the prevalence of operation of CMVs by drivers admitted to the U.S. under temporary business visas and the safety impact of such operations; and
A motor vehicle safety standard to require newly manufactured CMVs to be equipped with a universal electronic identifier the vehicle to roadside inspectors for enforcement purposes;
Republicans on the T&I Committee unsuccessfully offered numerous amendments, some of which aimed at killing or greatly modifying the more controversial motor carrier provisions, such as the increased minimum insurance levels. On May 20, T&I's Republican leadership had introduced H.R. 3341, the Surface Transportation Advanced through Reform, Technology & Efficient Review (STARTER) Act 2.0. As was the case with the Democratic bill, H.R. 3341 is basically the same as one Republicans had proposed last year. The STARTER Act 2.0 also includes some significant legislative provisions related to motor carrier safety, though far fewer than what is contained in the Democratic bill. For example, H.R. 3341 would establish an interim carrier selection standard for brokers and shippers pending a rulemaking to modify safety fitness determination standards and create a pilot program to conduct remote compliance audits. It also would expand flexibility for haulers of agricultural goods and livestock under the hours-of-service regulations.
For more on the Democratic version, visit https://www.congress.gov/bill/117th-congress/house-bill/3684 or http://bit.ly/HR-3684, which includes a link to a section-by-section summary.
For more on the Republican version, visit https://www.congress.gov/bill/117th-congress/house-bill/3341 or http://bit.ly/HR-3341, which includes the press release an a link to a section-by-section summary.
The next steps for H.R. 3684 are a visit to the House Rules Committee, where T&I's work will be merged with legislative pieces from other committees, and then to the House floor, where passage is likely without Republican amendments – at least not on motor carrier safety.
House carrier selection bill would mandate new safety fitness rule
Rep. Mike Gallagher (R-Wisconsin) has introduced legislation (H.R. 3042) that would establish an interim carrier selection standard for brokers and others until FMCSA completes a rulemaking to revise current safety fitness determination standards. Under the bill, until FMCSA finalizes that rule, selection of a motor carrier shall be considered reasonable if the contracting entity ensures that the carrier is licensed, registered, and insured and is not deemed unfit under existing standards. H.R. 3042 is similar to legislation that is incorporated into the Republican infrastructure bill known as STARTER Act 2.0. Rep. Bob Gibbs (R-Ohio) also had introduced similar legislation (H.R. 7457) last year, but it died at the end of the last Congress.
The Transportation Intermediaries Association has endorsed the bill. In a letter to Gallagher and original co-sponsor Seth Moulton (D-Massachusetts), TIA President Anne Reinke said the legislation would update the current "antiquated system" that results in about 89% of carriers being unrated. "This will help ensure that only the safest motor carriers can operate on the nation's highways and give the Agency and the public, including our members, updated and more reliable data on these motor carriers," Reinke said.
Texas legislature enacts reform of CMV crash litigation
Texas Gov. Greg Abbott is expected soon to sign legislation (House Bill 19) to reform litigation of lawsuits over CMV crashes. The House passed the bill in late April, and the legislature sent a final bill to Abbott on May 31 after the legislature agreed to the Senate version, which included some minor changes.
Motor carrier defendant's compliance with a regulation or standard to be admissible only if the evidence tends to prove that failure to comply with the regulation or standard was a proximate cause of the injury or death. Also, any consideration of negligent entrustment is barred unless in the fault phase it was found that the carrier's employee was negligent in operating the vehicle. For more on the bill, visit https://legiscan.com/TX/bill/HB19/2021.
Regulation and Enforcement
DOT seeks public input on data and tools to help assess transportation equity
DOT is requesting information by June 24 on data and tools to help the department assess whether, and to what extent, its programs and policies perpetuate systemic barriers to opportunities and benefits for people of color and other underserved groups. DOT said these assessments would better equip the department to develop policies and programs that deliver resources and benefits equitably to all. For the Federal Register notice, visit https://www.federalregister.gov/d/2021-10436.
Waste Management seeks brake lighting exemption
FMCSA requests comments until July 9 on an application from Waste Management, Inc. for an exemption to allow all of its 106 operating companies to replace the high-mounted brake lights on their owned and operated fleets of heavy-duty refuse and support trucks with red or amber brake-activated pulsating lamps positioned in the upper center position, or in an upper dual outboard position, in addition to the steady burning brake lamps required by the Federal Motor Carrier Safety Regulations (FMCSRs). For the Federal Register notice, visit https://www.federalregister.gov/d/2021-11639.
Advocacy and Comment
Our crystal ball on future legislative and administrative issues has become clearer this month.
As the analysis above reflects, there are two basic issues: (1) the future of the independent contractor model; and (2) possible reinstatement of Safety Measurement System (SMS) methodology and its concomitant effect on nuclear verdicts, negligent selection suits, and increased insurance costs.
1. The future of the owner-operator/independent contractor model. The Protecting the Right to Organize (PRO) Act supported by labor interests has passed the House and incorporates the ABC test across industries for some federal purposes. Like California AB 5 which is working its way through the court, the PRO Act would incorporate independent contractor owner-operators in a one-size-fits-all reclassification scheme that could kill the small businessman entrepreneurial opportunity essential to the success of the model. As noted, 21 organizations across trucking have signed on to the Senate letter arguing in support of retention of the independent contractor model based upon its importance in the supply chain, past precedent, and the existing FMCSA regulations which support it. See http://bit.ly/ICSupportLetter.
The independent contractor model is the backbone of over-the-road truckload transportation upon which carriers, shippers, brokers, and small truck owners agree. The letter with attached supporting statements demonstrated broad support across the industry. Hopefully, the merits of the IC model and the possibility of a 50/50 split resolved by the Vice President will not occur. In any event, the time is now to make clear the united industry support for continued independent contractor treatment of owner-operators at both the state and federal level.
2. SMS methodology. SMS and its effect on nuclear verdicts, negligent selection liability, and insurance costs is the second major issue that ties together several of the issues discussed above. After 15 years of development, the FMCSA is no closer to proposing a viable safety fitness determination using SMS methodology than when it started. The BASICs and peer groups they use have been shown to be arbitrary. The laws of statistical analysis demonstrate its fallacies. Grading on a curve is no basis for an independent objective analysis, and neither data sufficiency and nor data accuracy issues have been resolved. Congress has already found in the FAST Act that the scores should be taken down, and the agency has not provided a defense to the FAST Act mandates. The National Academies of Science failed to approve the program which has officially not been modified in the past 5 years.
Yet, SMS continues to be used by plaintiffs' bar to increase nuclear verdicts and its claim that its use by shippers and brokers is somehow a state law standard that trumps FMCSA's duty to certify carriers as fit to operate and fit to use. Unfortunately, underwriters fascinated with a proxy for handicapping risk have embraced SMS as an alternative rating system particularly for small and new carriers, and insurance rates for new entrants and small carriers are now at unsustainable levels.
Shippers and brokers in search of a clearer "red light/green light" have supported bipartisan legislation mentioned above which would reaffirm that "fit to operate is fit to use."
Yet, the reaffirmation of a red light/green light through Congress was dimmed by T&I's markup of a new bill this past week which aims to reinstate SMS without reaffirming that the traditional broker regulations which establish that the broker selection obligations are limited to hiring a carrier which is properly licensed, authorized and insured. See 49 C.F.R. 371.2.
If SMS is allowed to be republished and further developed with congressional approval, misuse of SMS could further exacerbate nuclear judgements, negligent broker selection claims, and insurance rates.
FMCSA was told over a decade ago to develop a system for assigning a safety rating to all carriers and there is no way a new applicant can be assigned a safety rating utilizing roadside data when it begins operations. That is the reason a desktop audit under existing safety fitness determination rule and with due process should be advocated as a more efficient "red light/green light" proposal.