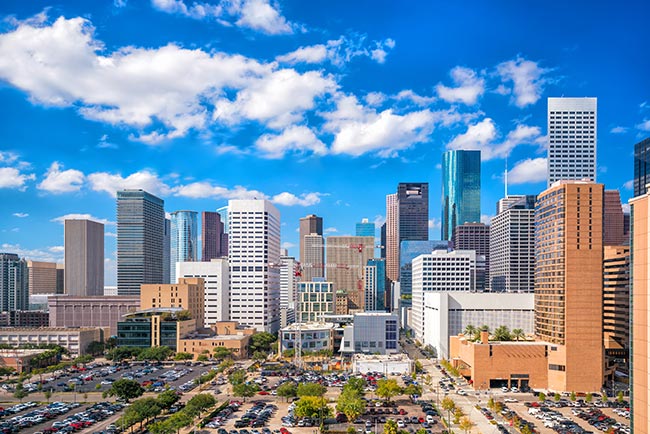 Houston has a long and proud association with the oil and gas industry and our reliable hot shot trucking services help that history continue in the present day. No city in the nation is such a hotbed for the creation and manufacture of oil field equipment and in addition the Port of Houston is second in the country for annual cargo tonnage handled.
Every day of the year we're available to provide Hot Shot services originating and ending in Houston from anywhere in Texas, the region or North America. Our large fleet of experienced Hot Shot Trucks and Vans are on call round the clock no matter where your urgent freight needs to be dispatched to or from.
Houston has blossomed into a cultural, artistic and business capital with a diversity reflected in the cities population and workforce. The local economy is the bedrock of the city and this is reflected in an unemployment rate consistently residing below the national average in recent decades. Our relationship as a hot shot trucking company with the energy industry is reflected in that of Houston's and we understand that connection like few others.
Expertise within the energy industry
We're equipped to deliver urgent hot shot loads and equipment anywhere within Texas, the region, or far across the country wherever demand is needed. Our experience and resources are primed to deliver superior results whenever Hot Shot Trucking in Houston is required. We don't just dabble in the energy sector when it comes to hot shot loads, it's our specific discipline as we manage freight to the tightest deadlines day in and day out.
We fully appreciate the importance of selecting the right hot shot carrier to partner with and we do everything to ensure your urgent freight deliveries arrive on time, each and every time. We encourage you to learn about our services today.