Strategically located next to both Mexico and New Mexico, El Paso, Texas plays a key role in trade for the American Southwest.
The city is home to a range of different industries, including military facilities, oil and gas, civil service, manufacturing, and education. Hot Shot Trucking meets each of these industries' logistical needs, allowing the city's economy to flourish.
Hot Shot Trucking's Streamlined Process


Single point of contact
Work with the same expeditor during your shipment's entire process–no annoying call centers!
shipment-to-vehicle matching system
We carefully match the size and weight of your shipment to the right vehicle.
Vetted & exclusive carriers
We work with vetted, experienced carriers, so you get one vehicle for the entire delivery process
exclusive
.
real-time monitoring & alerts
Our GPS tracking technology lets us know exactly where your shipment is at all times.
Types of Vehicles
SPRINTER VAN
HotShotTrucking.com's expedited Sprinter vans have the capacity to meet your local, regional, or long-distance ground shipping needs. Measuring 8-12' x 52" x 70", our carefully-selected vans have the capacity to carry loads up to 3,000 lbs.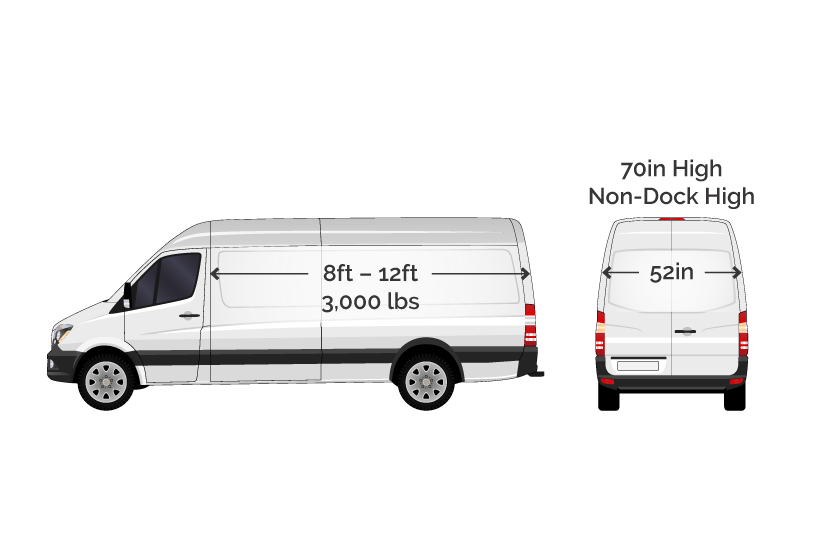 BOX TRUCK
We pride ourselves in working with trusted partners that offer carefully-vetted box trucks, from temperature-controlled vehicles to varying sizes that accommodate smaller loads. Our box trucks, or small straight trucks, measure 12-16' x 94" x 70" and have the capacity to carry up to 5,000 pounds.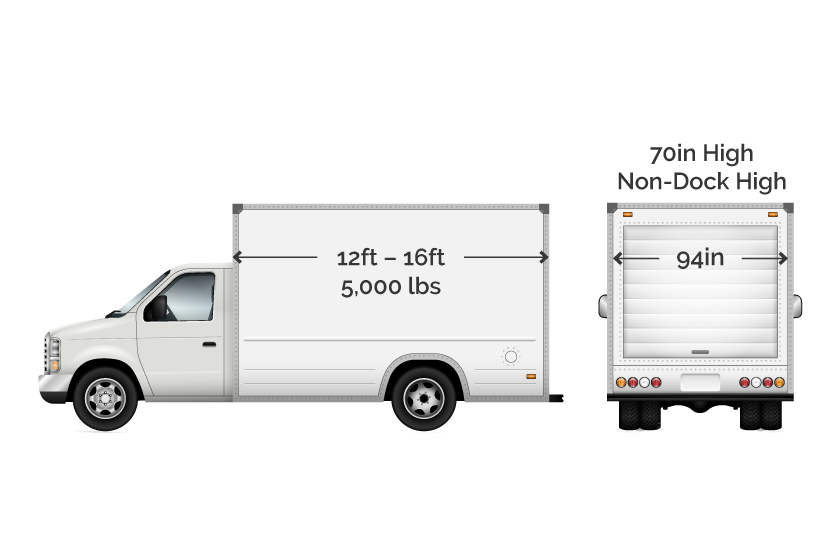 STRAIGHT TRUCK
Measuring 22-26' x 96" x 96", our straight trucks can carry loads up to 9,000 pounds. Our large straight truck services offer focused logistics, professional drivers, and deeply-experienced expeditors to get your delivery where it needs to go.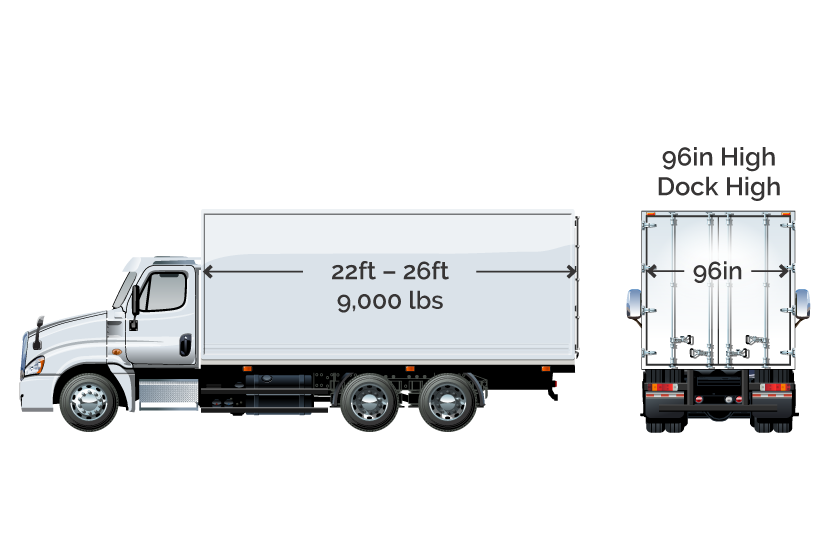 HOT SHOT TRUCK
We'll happily arrange for your freight to be transported via hot shot trucking services. We've proudly partnered with hot shot trucking providers across North America to give you access to carefully-vetted ground delivery vehicles for your time-critical freight.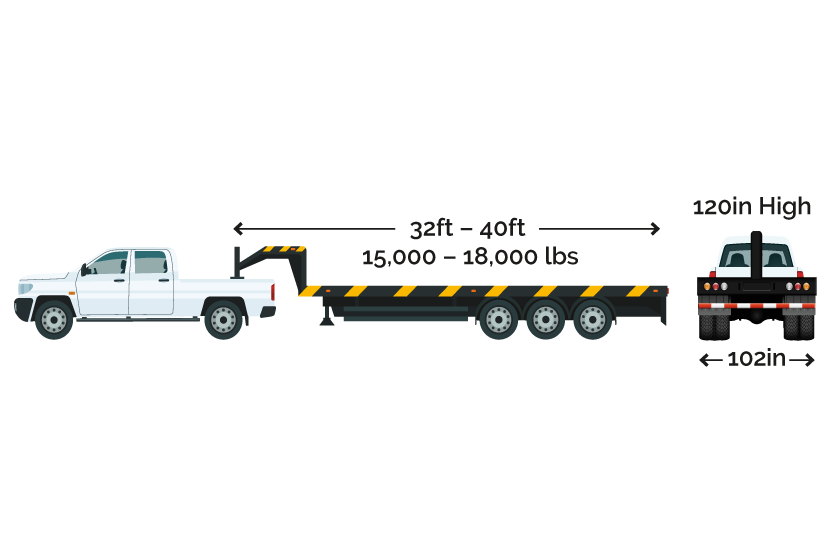 53' DRY VAN
Our fleet of 53-Ft dry vans can carry loads up to 42,000 pounds. Measuring 53' x 99" x 102", these carefully-vetted vehicles will ensure your time-sensitive freight arrives at its destination safely.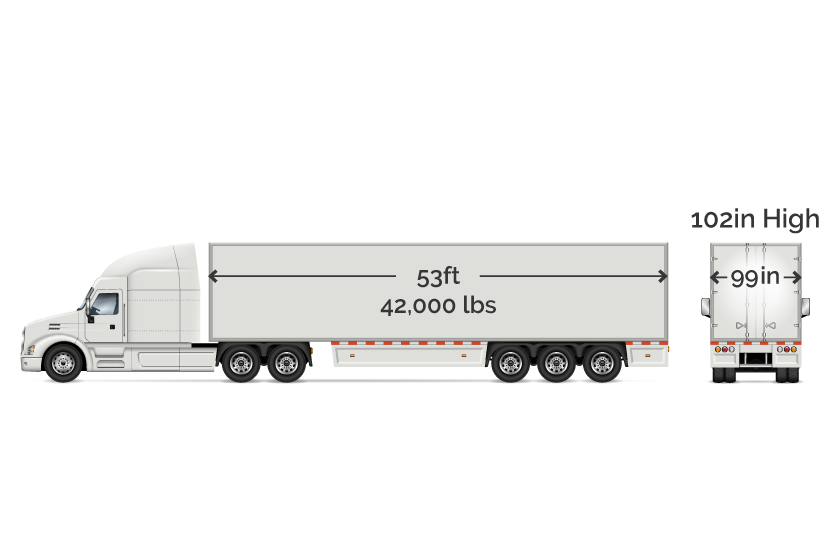 FULL FLATBED
AirFreight.com's full flat bed vehicles can accommodate wide or mega-size loads, such as specialized equipment machinery of all weights and sizes. Measuring 48-53' x 102" x 102", our fleet of full flat bed vehicles can carry freight of up to 48,000 pounds.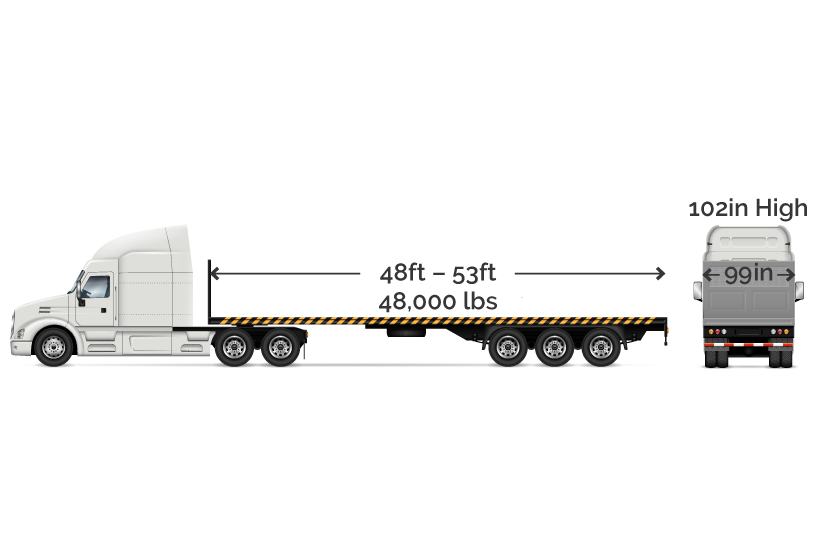 SPRINTER VAN
BOX TRUCK
STRAIGHT TRUCK
HOT SHOT TRUCK
53' DRY VAN
FULL FLATBED
Hot Shot Trucking in the Sun City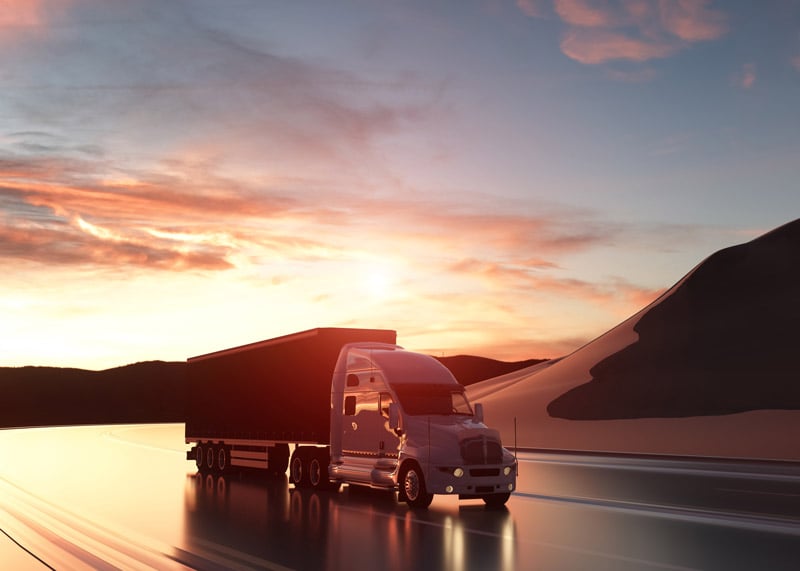 The success of El Paso is due in no small part to its premium position. Besides being near the Mexican border, the city also has easy access to West Texas's booming oil fields. Energy companies thus frequently travel through El Paso, both in their search for equipment and in shipping out oil after extraction. Though the Sun City benefits greatly from this business, such heavy traffic makes it difficult to avoid congestion.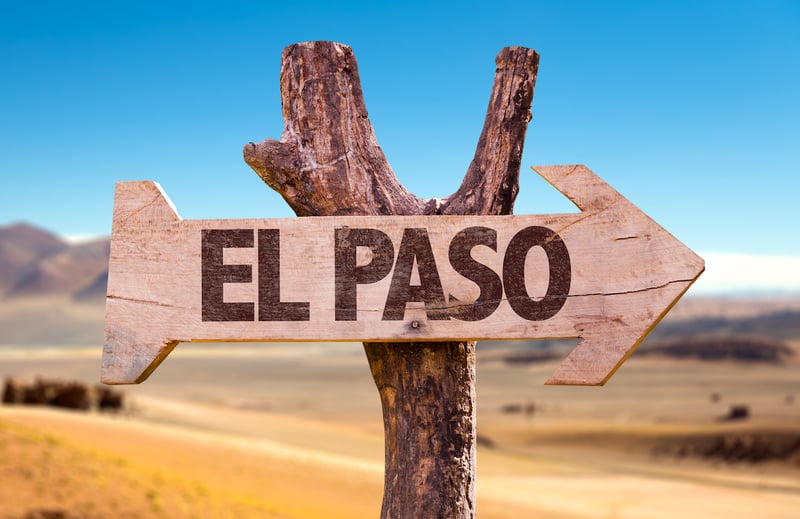 Hot Shot Trucking has a long history of dealing with congestion, and has overcome it every time. Serving El Paso and surrounding communities in both Texas and New Mexico, we have worked with manufacturers, military installations, energy companies, and a broad range of other organization. This leaves us well prepared to ship goods to, from, and through the city.
Based on our experience, we have developed a strategy for safe, speedy shipping, which involves:
Clear Communications

- For every client, we take care to establish clear lines of communication. From offering free Hot Shot freight quotes at the beginning to providing updates and answers throughout delivery, we ensure you can get all the information you need from a single source.

Driver Teams

- As important as communication is, nothing trumps safety in our eyes. To that end, we require all of our trucks that cross vast distances to have two drivers who switch evenly between work and rest. Not only does this reinforce safety by cutting down on driver fatigue, but it lets us stay on the road at night, thus speeding up the service.

Vehicle Maintenance

- To further enhance both safety and speed, our Hot Shot truck maintenance team conducts frequent inspections, repairs, and upgrades on all of our vehicles. Through these services, we keep the risk of a breakdown to a minimum while also boosting fuel economy and speed. The result is a faster, safer, more sustainable delivery.

Dedicated Trucking

- Rather than make you and other clients share a truck, we assign a vehicle to handle your specific needs. You thus won't have to wait for us to fill others' orders first, and can expect us to install specialized equipment as needed. This is particularly valuable for energy companies, which often need specialized equipment to keep their orders safe. We also make sure that the vehicle is no larger than necessary to carry your goods, choosing from a selection of sprinter vans, straight trucks, and tractor trailers.
El Paso, TX | HotShotTrucking.com
Hot Shot Trucking has coverage and vehicles in major cities throughout the US and Canada. Our El Paso vehicles also serve customers in Almamogordo, Las Cruces, and other cities in both New Mexico and Texas. For more information on Hot Shot shipping, call (505) 886-0622 or visit our website today.
Hot Shot Trucking Locations for Texas