Hot Shot Trucking Odessa, TX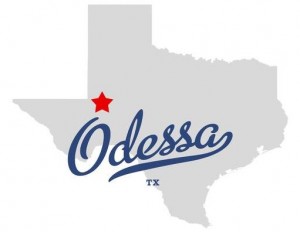 Hot shot Freight Solutions in Odessa, all of Texas and nationwide.
Odessa, TX is the second fastest growing city in the United States. Oil production in the city is surging rapidly and is a major factor in the employment market in the region. Odessa along with its sister city Midland is located in the heart of the Permian Basin, one of the nation's richest stores of petroleum. The area is described as the hub of the Petroplex. The Petroplex produces a total of one-fourth of the entire nation's natural gas. Energy is at the heart of Odessa's economy and urgent freight solutions for the energy sector is our core business – we're perfectly equipped to provide winning hot shot freight solutions.
Top-notch trucking services are required to ensure operations of this magnitude run smoothly each and every time urgent transport is required. This is exactly the service Hot Shot trucking provides. We know the importance of choosing the ideal hot shot freight partner and our wide network of drivers and logistics expertise mean we're ready to help immediately.
Dedicated Freight & Hot Shot Trucking Services in Odessa, TX Include:
Hot Shot Delivery
Dedicated Transportation
Expedited Flatbed Trucking
Air Freight
Air Charter Services
At Hot Shot Trucking, it's our versatility, responsiveness, and unwavering commitment to your transportation requirements which make us the premier logistics provider in the United States. We offer affordable rates and freight solutions you can trust. Best of all you by choosing Hot Shot Trucking you are partnering with a company that understands the needs of the energy sector quite like no other and as a result we provide the hot shot trucking resources and knowledge to deliver the results you demand and expect each time.
Find out all the ways you can benefit from fast and reliable Hot Shot Trucking services in Odessa, TX. We hope you'll get started by filling out a quick quote form today.