As the second-largest metropolis in the country, Los Angeles, California is an economic powerhouse.
The city hosts a myriad of advanced industries, from international trade to aerospace manufacturing to tourism to medicine. Only a hot shot carrier with multi-industry experience can keep such a complex economy running smoothly. Having worked for hundreds of companies across dozens of fields, Hot Shot Trucking has the equipment and expertise to keep business booming in Los Angeles and the entire Southland area.
Hot Shot Trucking's Streamlined Process


Single point of contact
Work with the same expeditor during your shipment's entire process–no annoying call centers!
shipment-to-vehicle matching system
We carefully match the size and weight of your shipment to the right vehicle.
Vetted & exclusive carriers
We work with vetted, experienced carriers, so you get one vehicle for the entire delivery process
exclusive
.
real-time monitoring & alerts
Our GPS tracking technology lets us know exactly where your shipment is at all times.
Types of Vehicles
SPRINTER VAN
HotShotTrucking.com's expedited Sprinter vans have the capacity to meet your local, regional, or long-distance ground shipping needs. Measuring 8-12' x 52" x 70", our carefully-selected vans have the capacity to carry loads up to 3,000 lbs.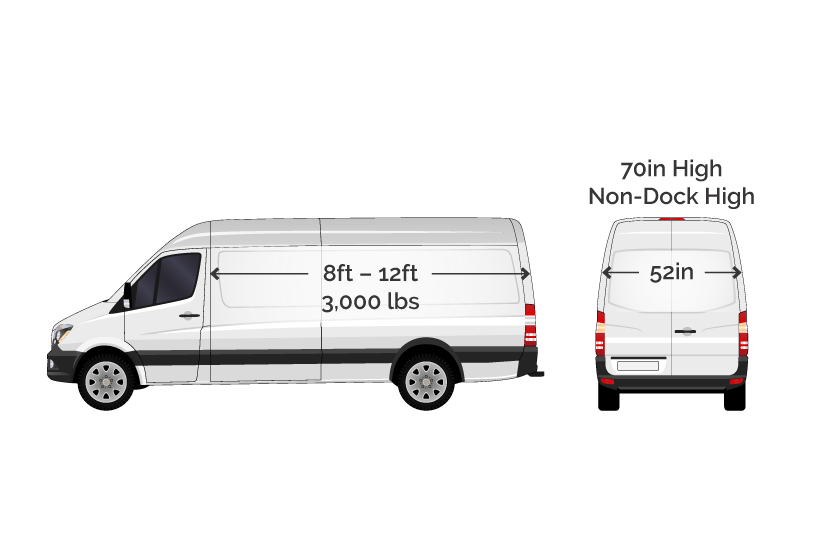 BOX TRUCK
We pride ourselves in working with trusted partners that offer carefully-vetted box trucks, from temperature-controlled vehicles to varying sizes that accommodate smaller loads. Our box trucks, or small straight trucks, measure 12-16' x 94" x 70" and have the capacity to carry up to 5,000 pounds.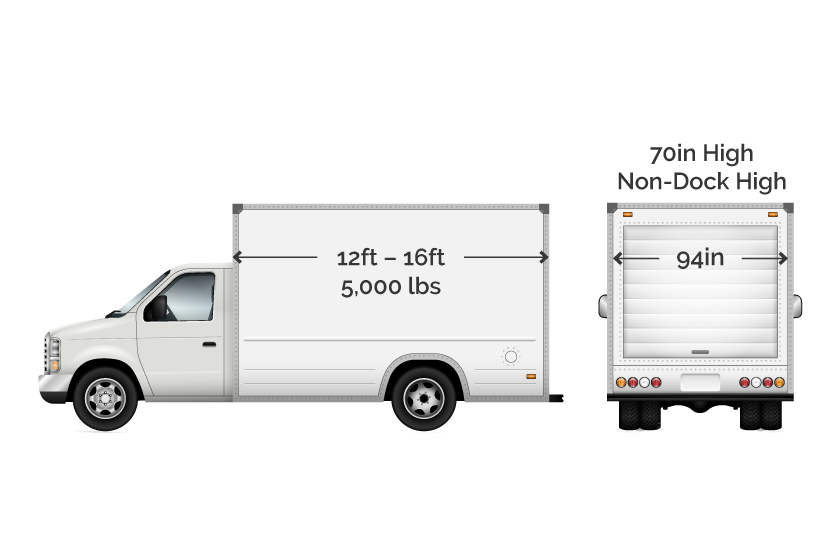 STRAIGHT TRUCK
Measuring 22-26' x 96" x 96", our straight trucks can carry loads up to 9,000 pounds. Our large straight truck services offer focused logistics, professional drivers, and deeply-experienced expeditors to get your delivery where it needs to go.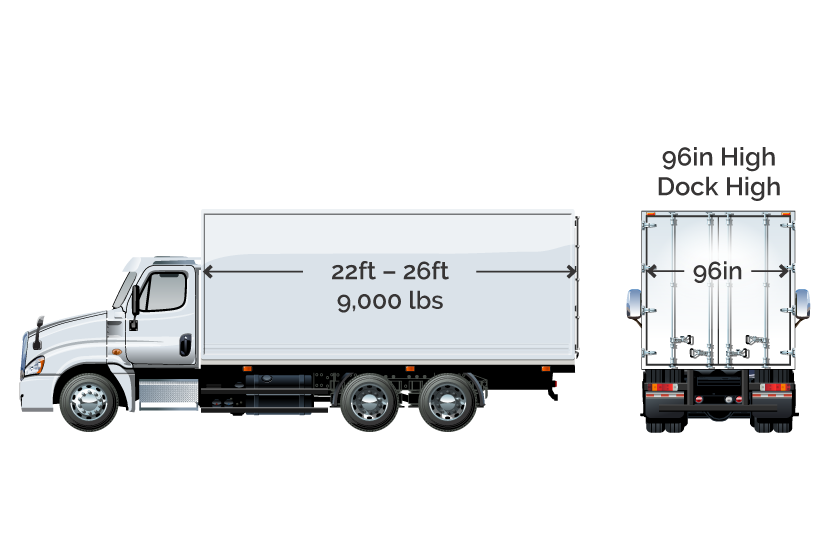 HOT SHOT TRUCK
We'll happily arrange for your freight to be transported via hot shot trucking services. We've proudly partnered with hot shot trucking providers across North America to give you access to carefully-vetted ground delivery vehicles for your time-critical freight.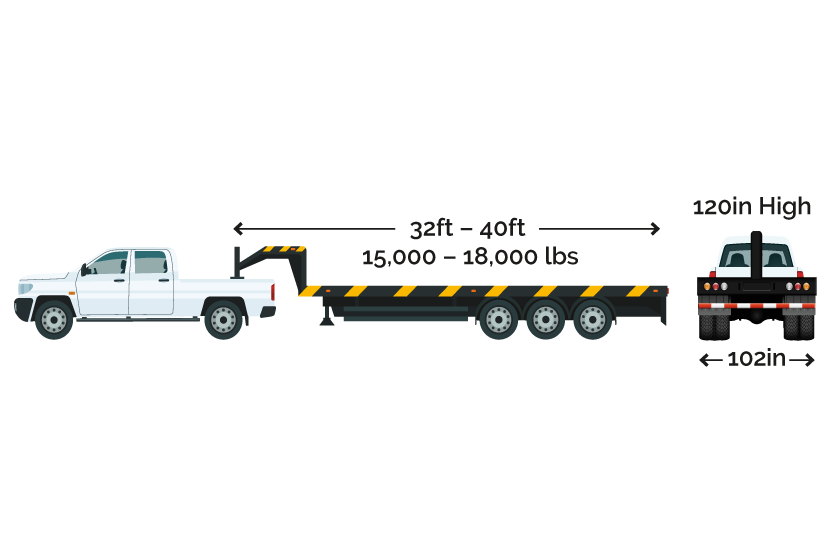 53' DRY VAN
Our fleet of 53-Ft dry vans can carry loads up to 42,000 pounds. Measuring 53' x 99" x 102", these carefully-vetted vehicles will ensure your time-sensitive freight arrives at its destination safely.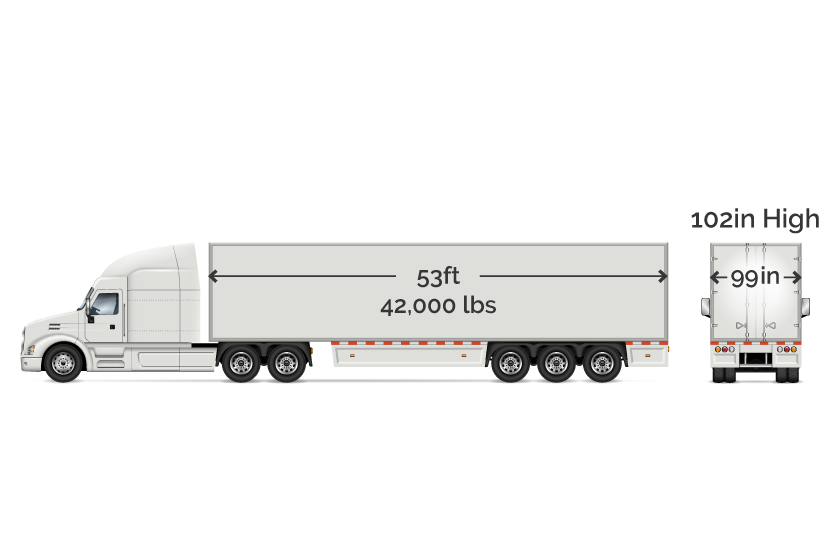 FULL FLATBED
AirFreight.com's full flat bed vehicles can accommodate wide or mega-size loads, such as specialized equipment machinery of all weights and sizes. Measuring 48-53' x 102" x 102", our fleet of full flat bed vehicles can carry freight of up to 48,000 pounds.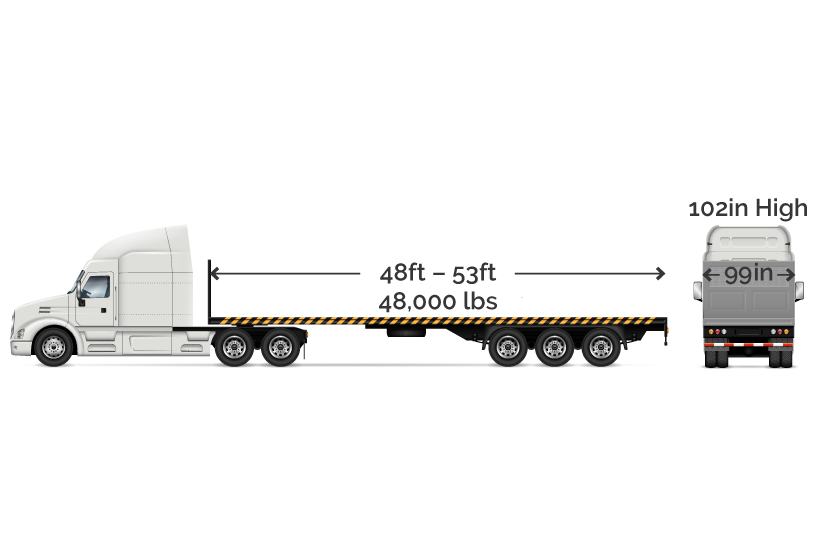 SPRINTER VAN
BOX TRUCK
STRAIGHT TRUCK
HOT SHOT TRUCK
53' DRY VAN
FULL FLATBED
Hot Shot Transportation in Tinseltown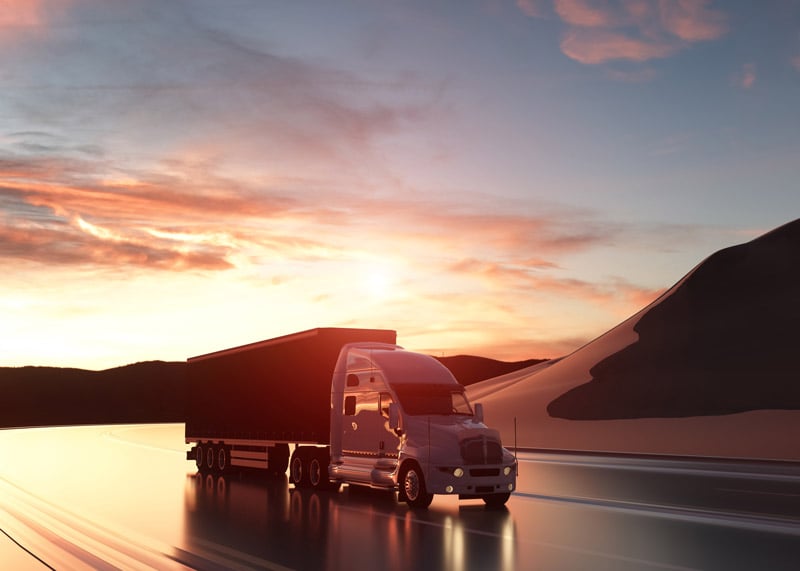 Los Angeles is a difficult town for shipping not only because of its size, but also because it is a port. Cargo ships from across the globe regularly land here, delivering every variety of good. Many of these goods are highly perishable, and even more durable ones are in high demand, meaning carriers must be ready to transport them at a moment's notice.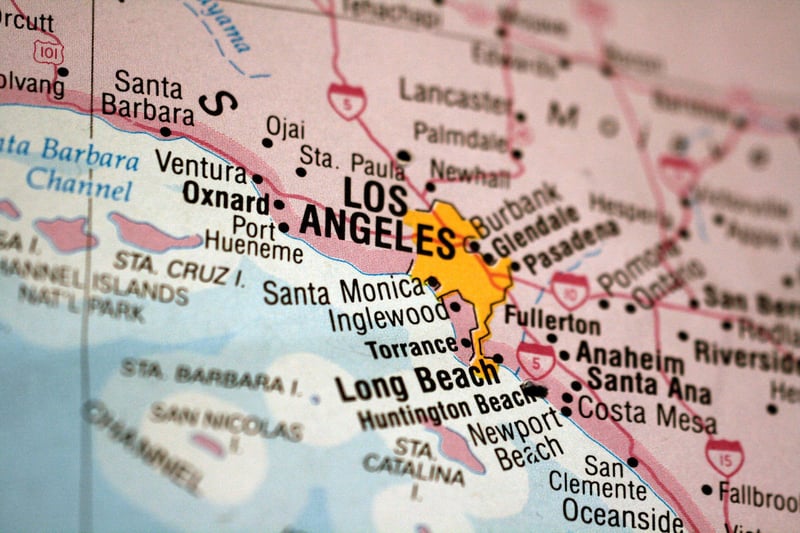 Hot Shot Trucking is prepared to carry every variety of international good. We dedicate trucks to each client that we serve, meaning we will be ready to load them and head for their destination as soon as they arrive. In this way, we contribute not only to Los Angeles's economy, but to the success of international trade.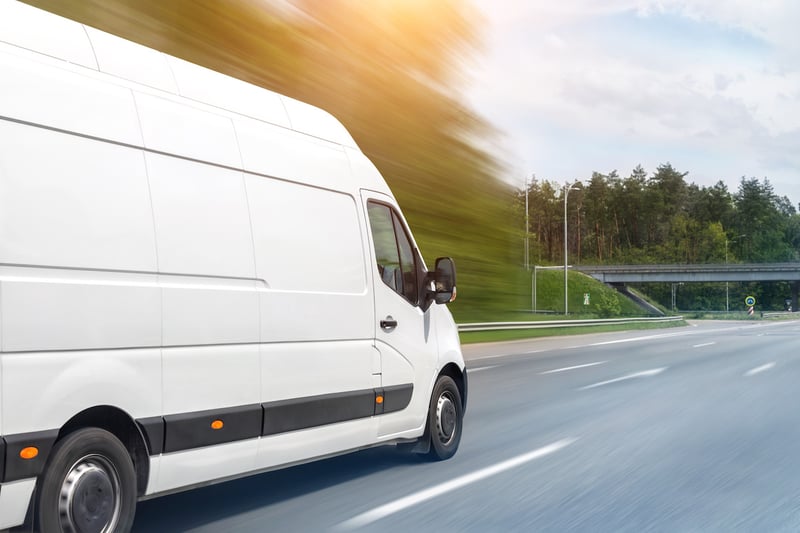 Besides bringing in international goods by ship, Los Angeles also has to obtain items from other parts of North America. Here, too, Hot Shot Trucking is happy to be of service. We have coverage and vehicles in major cities, states, and provinces across the USA and Canada, each of which is ready to hit the road as soon as you need us. This means that no matter where you are shipping from, we can get the job done on or ahead of schedule.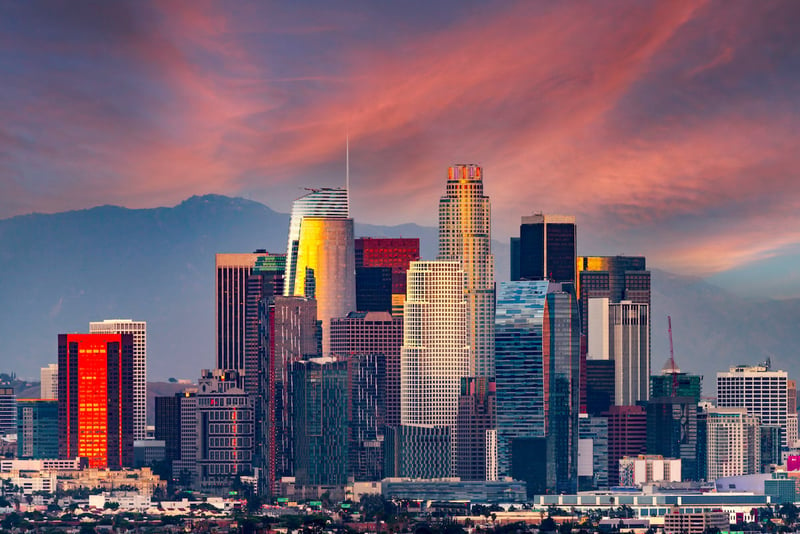 Many of Los Angeles's industries require their goods to arrive in pristine condition. Local aerospace manufacturers, for example, cannot afford to have even minor damage to the parts they use, as such issues can lead to deadly flaws in the equipment they manufacture. Likewise, hospitality businesses need food and other perishable goods to arrive in good condition. Hot Shot Trucking has no trouble preserving even the most fragile and perishable items from all harm. Between our specialized storage equipment, our safe, skilled drivers, and our reliance on driving teams to keep all employees rested, we prevent any harm from coming to your goods as they make their way to LA.
Our customer service team is available 24/7 to answer your questions:
If at any point in the journey you want to know where your hot shot shipping items are, just give us a call.
Thanks to our company's sophisticated tracking equipment, they can give you precise reports on the location and estimated arrival time of your order.
Tracking and centralized support also allow us to spot delays ahead of time and guide our trucks around them, making our services swifter and more reliable.
HotShotTrucking.com | Los Angeles, CA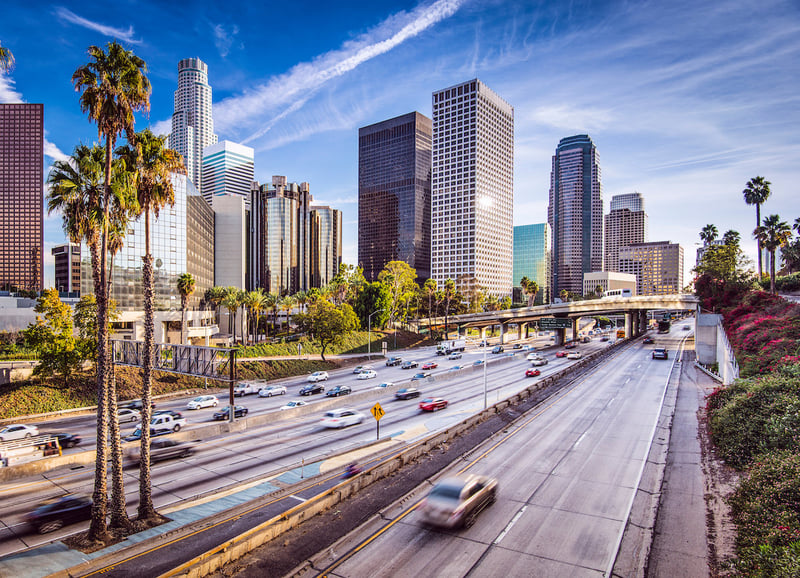 Besides Los Angeles proper, Hot Shot Trucking operates in Glendale, Pasadena, Downey, Long Beach, Anaheim, Fullerton, Ontario and Pomona. For more information or to request a free quote, contact us today at (323) 648-3500.
Hot Shot Trucking Locations for California