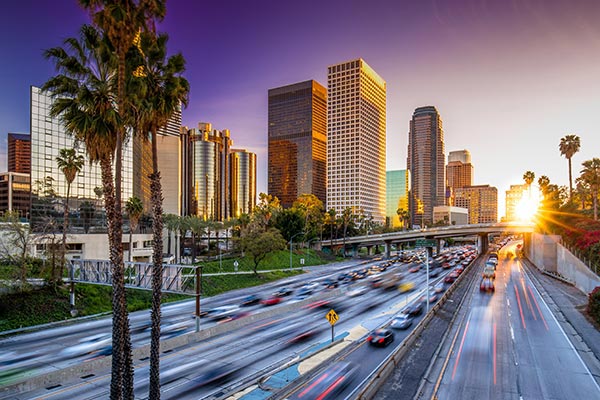 Los Angeles is a difficult town for shipping not only because of its size, but also because it is a port. Cargo ships from across the globe regularly land here, delivering every variety of good. Many of these goods are highly perishable, and even more durable ones are in high demand, meaning carriers must be ready to transport them at a moment's notice.
Hot Shot Trucking is prepared to carry every variety of international good. We dedicate trucks to each client that we serve, meaning we will be ready to load them and head for their destination as soon as they arrive. In this way, we contribute not only to Los Angeles's economy, but to the success of international trade.
Besides bringing in international goods by ship, Los Angeles also has to obtain items from other parts of North America. Here, too, Hot Shot Trucking is happy to be of service. We have coverage and vehicles in major cities, states, and provinces across the USA and Canada, each of which is ready to hit the road as soon as you need us. This means that no matter where you are shipping from, we can get the job done on or ahead of schedule.
Many of Los Angeles's industries require their goods to arrive in pristine condition. Local aerospace manufacturers, for example, cannot afford to have even minor damage to the parts they use, as such issues can lead to deadly flaws in the equipment they manufacture. Likewise, hospitality businesses need food and other perishable goods to arrive in good condition. Hot Shot Trucking has no trouble preserving even the most fragile and perishable items from all harm. Between our specialized storage equipment, our safe, skilled drivers, and our reliance on driving teams to keep all employees rested, we prevent any harm from coming to your goods as they make their way to LA.