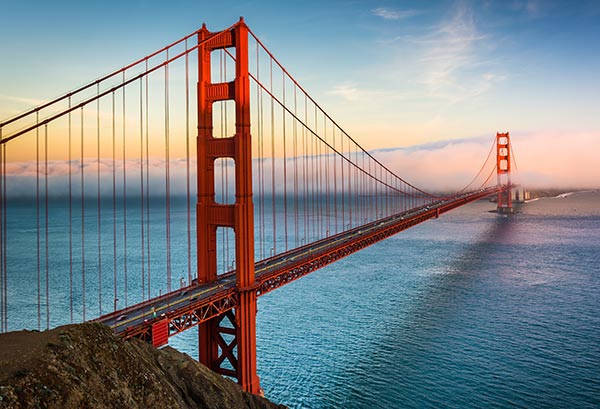 Hot Shot Trucking has experience working with hundreds of businesses from dozens of distinct industries. This leaves us well prepared to meet the unique needs of all the companies in San Francisco, as well as in the surrounding communities of Oakland, Richmond, Berkeley, San Leandro, Daly City, and San Mateo.
Each of the Golden Gate City's industries has specialized shipping needs that only an experienced hot shot carrier can handle. Take tech companies, which form the backbone of San Francisco's wealth. Such companies require quality hardware on which to write new programs and conduct research, as well as supplemental equipment like wires and shock absorbers to keep that hardware powered up and safe. If any of this equipment is even slightly damaged during shipping, tech companies will have trouble doing any of their work. But Hot Shot Trucking invests in the specialized storage equipment required to prevent any such damage, allowing our tech clients to take full advantage of the most advanced hardware in the country.
San Francisco's tourism industry also creates shipping challenges, notably because it requires such a wide range of different products. Hotels, restaurants, and resorts need everything from foods to cooking equipment to bed sheets to pillows to brochures. If any of these items do not arrive on time, hospitality companies will not be able to keep their tourists happy. Not only does this harm those businesses, but it dissuades visitors from traveling to San Francisco, undermining the entire economy.