Santa Clara Shipping: Hot Shot Trucking Service Santa Clara, California
As only the ninth largest city in the Bay Area, Santa Clara might not look like the center of Silicon Valley— but looks can be deceiving! This city of 100,000 is among the most advanced centers of production in the country, thanks to its innovative electricity generation facilities, its wealth of cutting edge companies, and its attractive environment for business. From Intel to On Semiconductor to Avaya, there's no shortage of businesses that choose this site for their operations.
Hot Shot Trucking's Streamlined Process


Single point of contact
Work with the same expeditor during your shipment's entire process–no annoying call centers!
shipment-to-vehicle matching system
We carefully match the size and weight of your shipment to the right vehicle.
Vetted & exclusive carriers
We work with vetted, experienced carriers, so you get one vehicle for the entire delivery process
exclusive
.
real-time monitoring & alerts
Our GPS tracking technology lets us know exactly where your shipment is at all times.
Types of Vehicles
SPRINTER VAN
HotShotTrucking.com's expedited Sprinter vans have the capacity to meet your local, regional, or long-distance ground shipping needs. Measuring 8-12' x 52" x 70", our carefully-selected vans have the capacity to carry loads up to 3,000 lbs.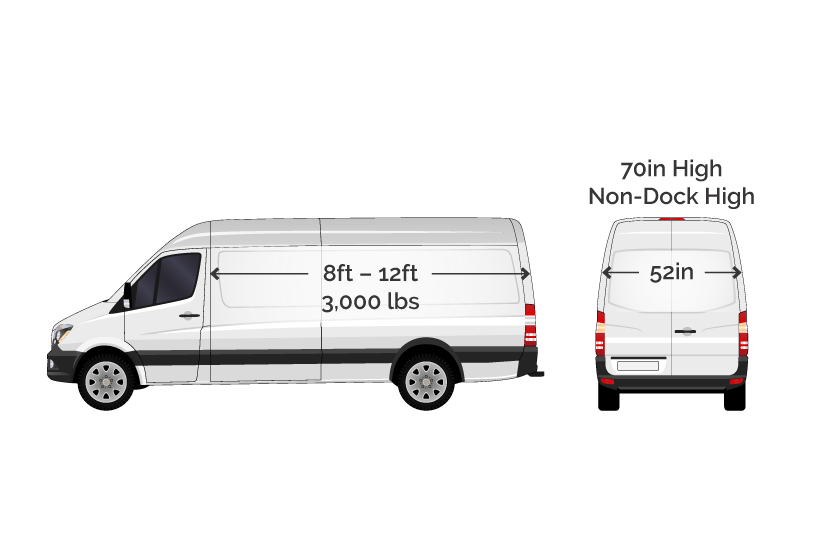 BOX TRUCK
We pride ourselves in working with trusted partners that offer carefully-vetted box trucks, from temperature-controlled vehicles to varying sizes that accommodate smaller loads. Our box trucks, or small straight trucks, measure 12-16' x 94" x 70" and have the capacity to carry up to 5,000 pounds.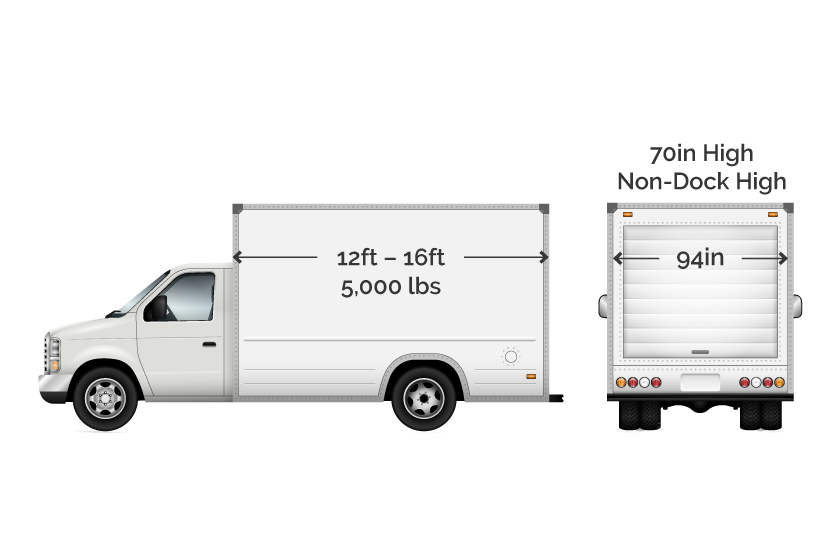 STRAIGHT TRUCK
Measuring 22-26' x 96" x 96", our straight trucks can carry loads up to 9,000 pounds. Our large straight truck services offer focused logistics, professional drivers, and deeply-experienced expeditors to get your delivery where it needs to go.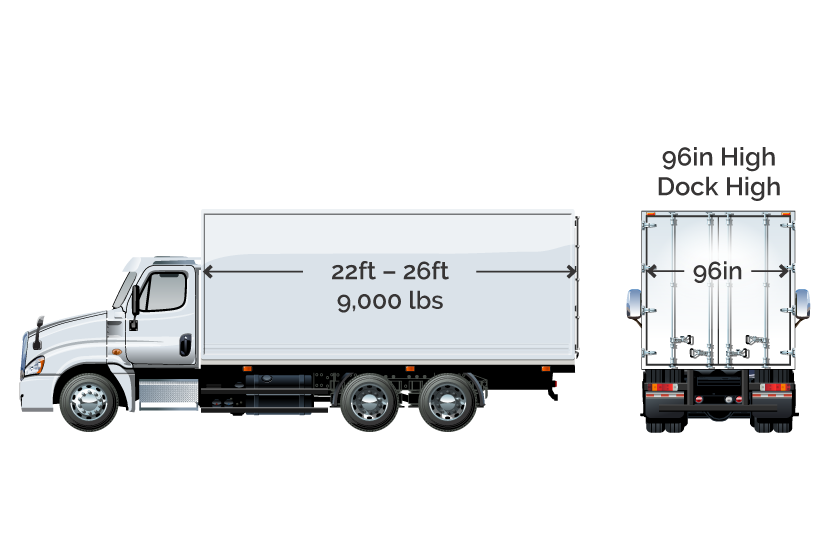 HOT SHOT TRUCK
We'll happily arrange for your freight to be transported via hot shot trucking services. We've proudly partnered with hot shot trucking providers across North America to give you access to carefully-vetted ground delivery vehicles for your time-critical freight.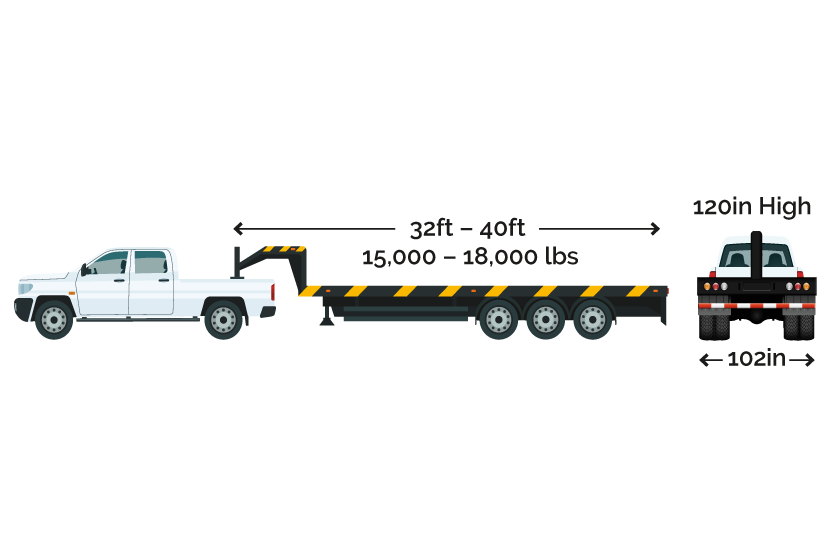 53' DRY VAN
Our fleet of 53-Ft dry vans can carry loads up to 42,000 pounds. Measuring 53' x 99" x 102", these carefully-vetted vehicles will ensure your time-sensitive freight arrives at its destination safely.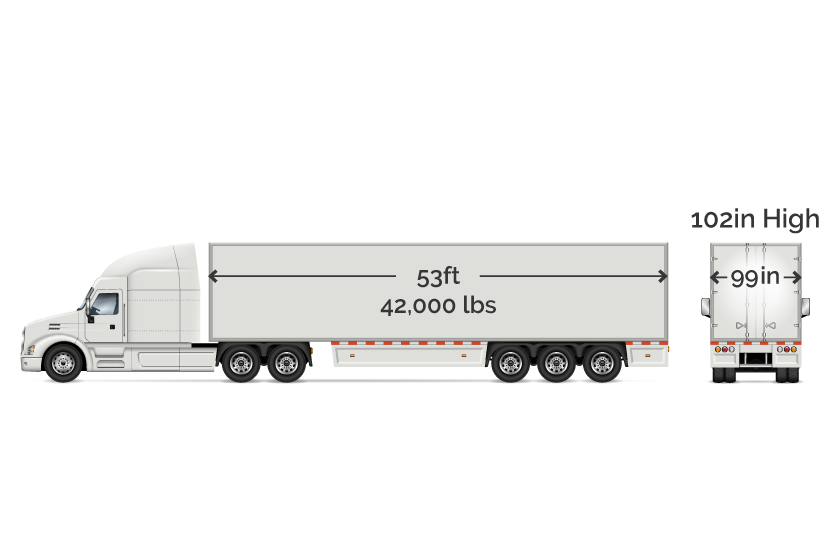 FULL FLATBED
AirFreight.com's full flat bed vehicles can accommodate wide or mega-size loads, such as specialized equipment machinery of all weights and sizes. Measuring 48-53' x 102" x 102", our fleet of full flat bed vehicles can carry freight of up to 48,000 pounds.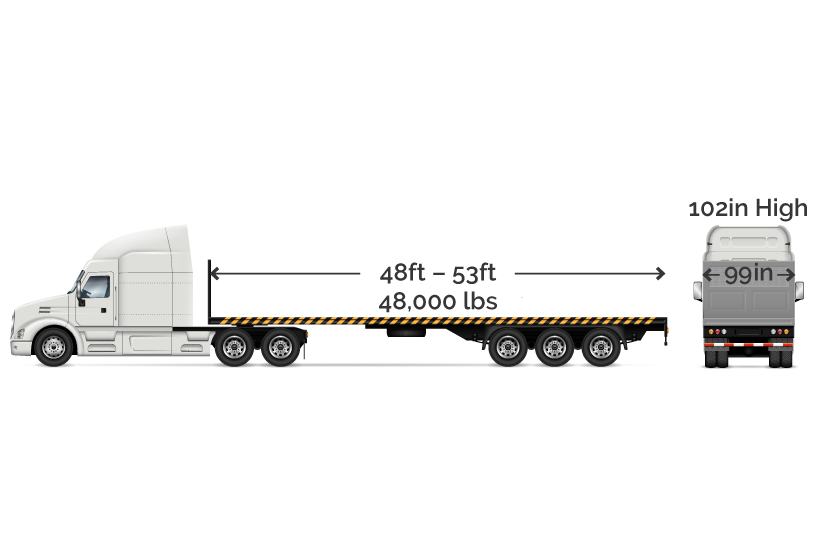 SPRINTER VAN
BOX TRUCK
STRAIGHT TRUCK
HOT SHOT TRUCK
53' DRY VAN
FULL FLATBED
Hot Shot Trucking Service Santa Clara & the Bay Area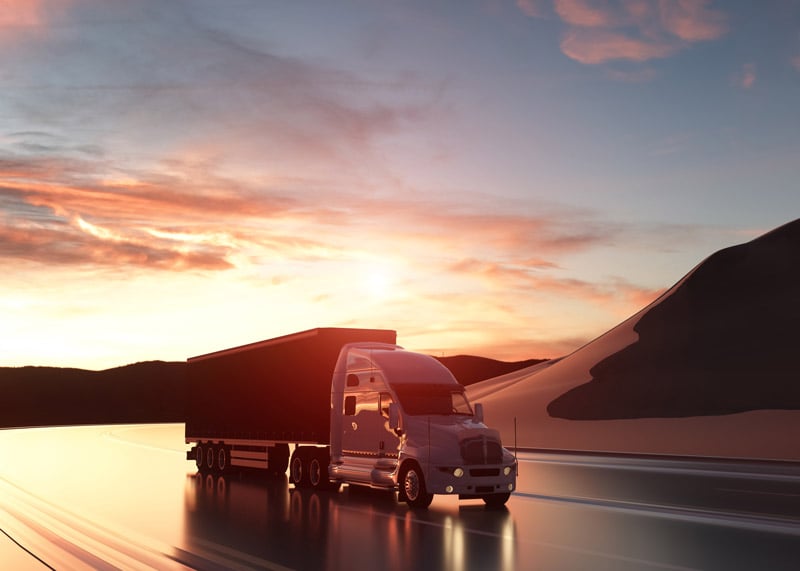 Having so many innovative businesses in one place is a source of great prosperity for the people of Santa Clara and all of Silicon Valley. But it also presents a series of logistical challenges. Any city with so many companies in such little space is bound to have traffic congestion problems. And those problems are only exacerbated when the companies deal in advanced technology, as such companies inevitably rely on rare and delicate parts. Bringing in such items on a large scale presents a slew of difficulties.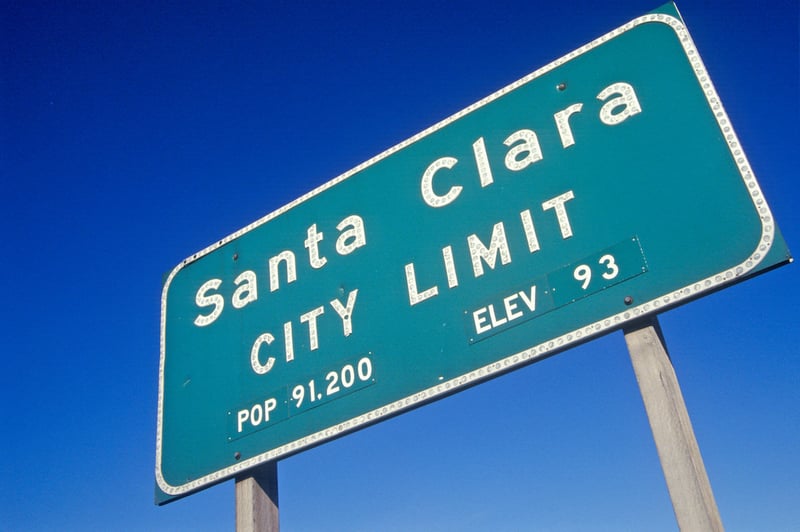 HotShotTrucking.com is prepared to overcome any such difficulties. As the premier hot shot trucking Santa Clara broker, we're skilled at planning high-speed emergency shipments from any town in North America. You can trust us to deliver your goods well ahead of schedule, allowing you and all of Santa Clara to thrive.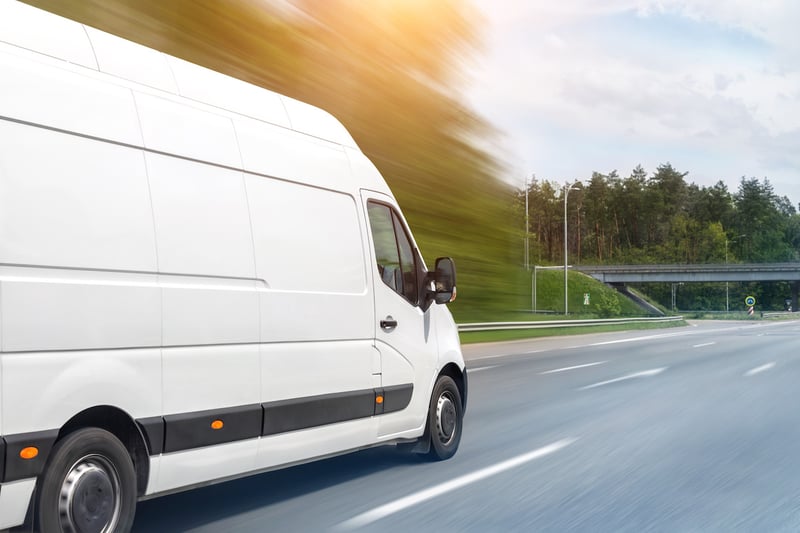 The challenge of being a high tech hub is that so many of the supplies you rely on come from so far away. Santa Clara businesses often need highly unique inputs, which might be made by only one company hundreds or even thousands of miles away. The city thus depends on highly precise shipping lines to bring in these inputs regularly enough for continued, efficient production. But such shipping plans only work if there are no surprises. When there are surprises, be they a closed road, congested traffic, or any number of other barriers to delivery, the entire production schedule can be thrown into chaos.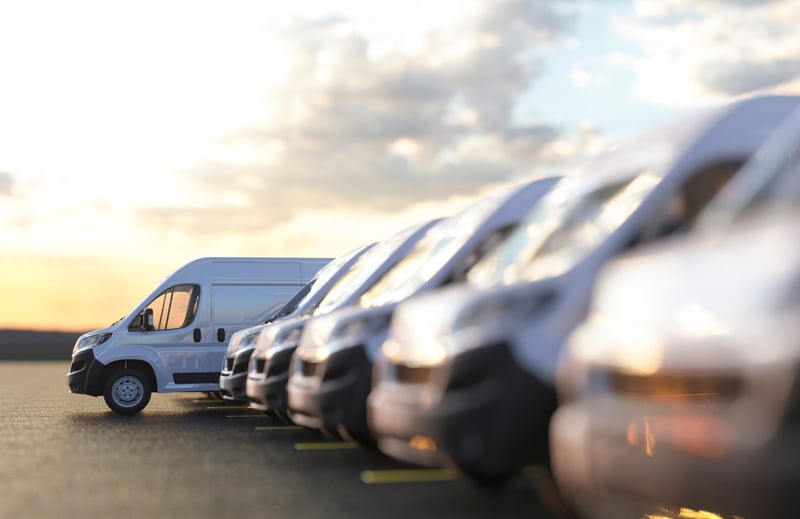 HotShotTrucking.com confronts this chaos and promptly restores order. An emergency freight expert with a long history in Santa Clara and the rest of the Bay Area, we're prepared for any obstacle that might stand in your company's path. We'll coordinate a new shipment the moment you have a problem and complete your delivery in less than 24 hours.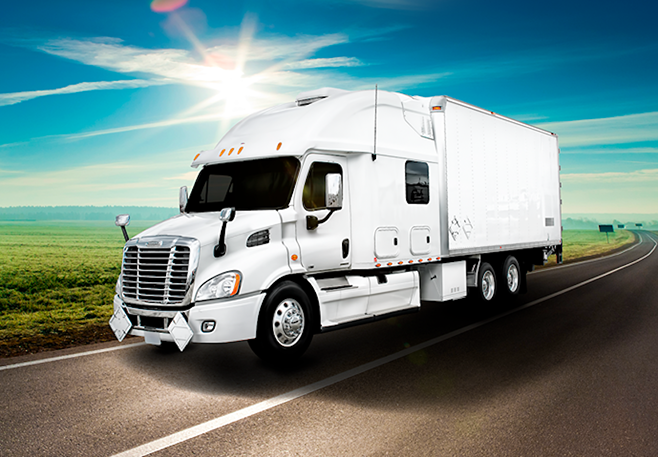 Part of the reason HotShotTrucking.com can respond so quickly is because we have trucks and personnel in so many places. Our network of affiliated vehicles and drivers spans the whole of North America, including major metro areas in the US, Mexico, and Canada. When you request a delivery and tell us the location of your cargo, we will almost certainly be able to send a truck that's no more than two hours away from that location. This means the journey our to your starting point will be only a small fraction of the trip, rather than half the driving time as it is on ordinary deliveries. Not only does that reduce delivery times precipitously, but it also allows our affiliated trucks to easily take over for your standard carrier, no matter how circuitous or remote a path they take.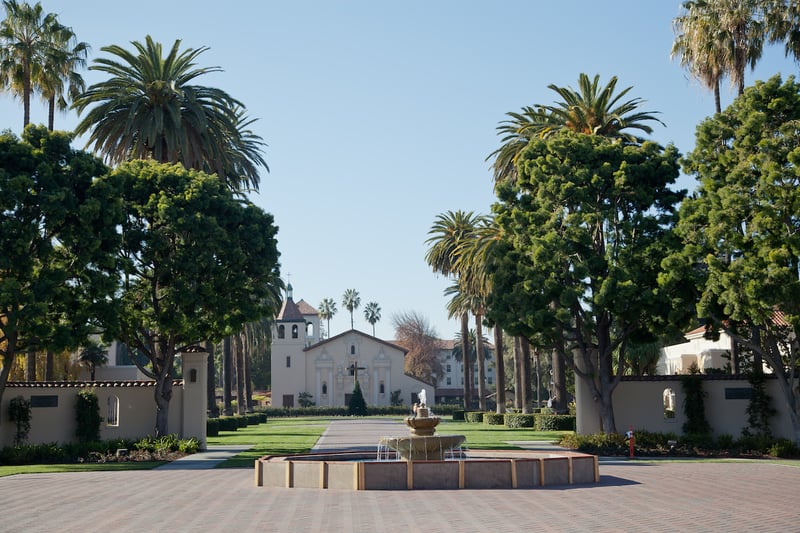 Another way we hasten the trip to Palo Alto is by tracking our trucks along their delivery routes. This not only lets us make sure they follow the plan we provided, but also gives us a chance to look for obstacles that could complicate that plan. While our trucks are on their way, we'll look to the road ahead to see if any part of it gets closed for repairs, backed up with traffic, iced over, or otherwise impassable. Should we see one of these problems, we'll let the driver know immediately and inform them of alternate routes that they can switch to. Thus, even when unexpected sources of delay arise, we're almost always able to avoid them and keep your delivery on schedule.
Besides having a massive network of trucks, we also have a dedicated strategy for assigning those trucks:
When we allocate a truck to your order, we make sure that truck isn't carrying anything else and doesn't pick up anyone else's items along the way.
The result is that the truck and its driver is focused entirely on your specific needs, and can make sure those needs are met without getting distracted by other clients.
The two switch off at equitable intervals, allowing them to keep the truck moving without sacrificing sleep.
This arrangement also means that we can plan the speediest and most reliable delivery between your starting point and destination instead of having to take a circuitous route with multiple destinations.
In an emergency, the last thing you want to worry about is a logistics company that's not fully focused on you; with us, you'll never have to worry about that.
In staying focused on you, HotShotTrucking.com makes sure to develop a delivery plan that best fits your unique needs. This means that when we plot out our route to your Santa Clara destination, we go beyond merely comparing road length and speed limits. We also look up data on traffic patterns, consult weather forecasts to see if storms are likely, and research road conditions to determine the risk of potholes and closures. By taking such a holistic approach to route planning, we minimize the risk of some unexpected obstacle arising and blocking your delivery. You'll thus get your items quickly no matter what problems might arise along the way.
To make these plans truly airtight, HotShotTrucking.com follows up on them throughout the delivery process. Thanks to advanced tracking technology, we're able to keep an eye on our affiliated trucks every mile of the way. Our coordination team then looks ahead to the rest of the route, consulting traffic and weather reports all the way. The moment we see an unexpected obstacle, we'll find an alternate path, contact the driver, and steer them onto that path while there's still time. Thus, even the truly unexpected won't block your order, and you'll be able to get the items you need no matter what.
HotShotTrucking.com | Santa Clara, CA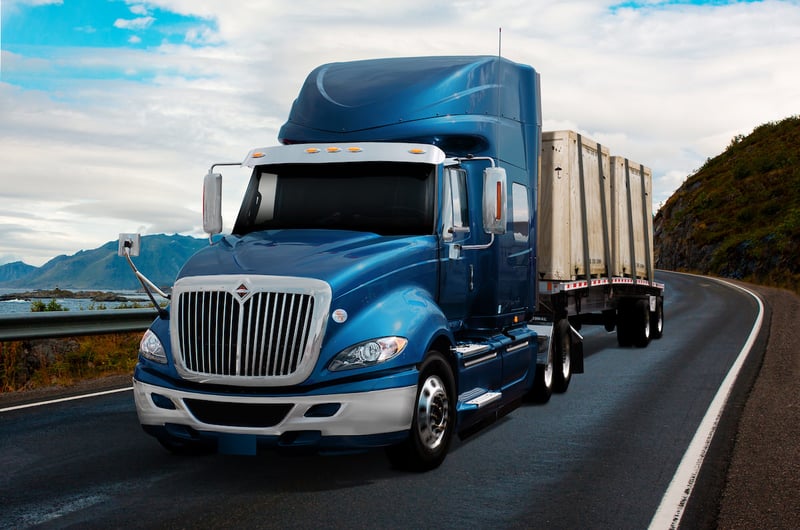 Rounding out our emergency shipping strategy is our affiliated drivers. Every driver on our team has been carefully vetted for speedy, skillful, and safe driving. They're also assigned in teams of two on most orders so that they don't have to be out on the road alone. Teaming our drivers up has many advantages, including that it lets us avoid stopping our trucks overnight. Instead, one driver can just take over when the other gets tired, and they switch off like so until the delivery is finished. Thus, we're able to offer fast, flexible deliveries at any hour, day or night, all while keeping our drivers fully rested and alert.
For a free quote or more information, visit HotShotTrucking.com or call (800) 713-1000.
Hot Shot Trucking Locations for California