Port City Carriers: Hot Shot Delivery Stockton, California
Known as the Port City and California's Sunrise Seaport, the city of Stockton has always understood the importance of logistics. This understanding has only increased as more and more industries have moved to Stockton. From telecommunications to energy production to education, countless advanced businesses and organizations make their homes here, and rely on quality logistics to get the supplies they need to succeed.
Hot Shot Trucking's Streamlined Process


Single point of contact
Work with the same expeditor during your shipment's entire process–no annoying call centers!
shipment-to-vehicle matching system
We carefully match the size and weight of your shipment to the right vehicle.
Vetted & exclusive carriers
We work with vetted, experienced carriers, so you get one vehicle for the entire delivery process
exclusive
.
real-time monitoring & alerts
Our GPS tracking technology lets us know exactly where your shipment is at all times.
Types of Vehicles
SPRINTER VAN
HotShotTrucking.com's expedited Sprinter vans have the capacity to meet your local, regional, or long-distance ground shipping needs. Measuring 8-12' x 52" x 70", our carefully-selected vans have the capacity to carry loads up to 3,000 lbs.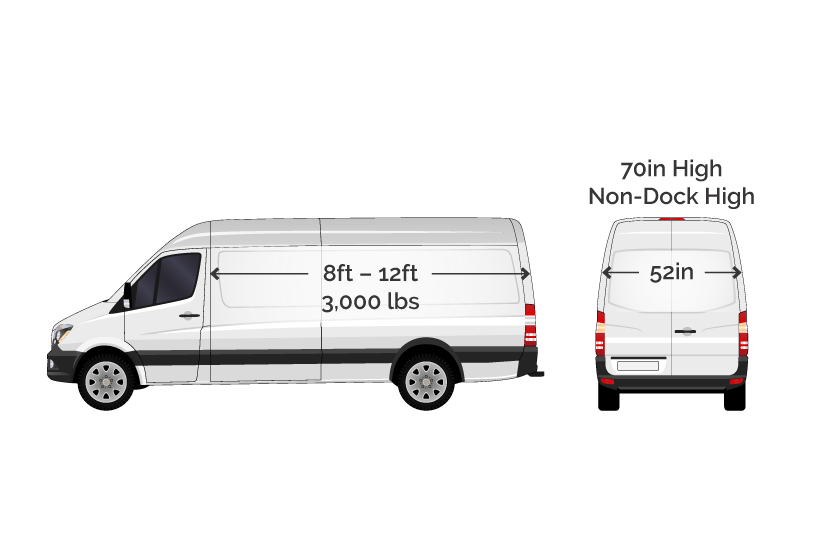 BOX TRUCK
We pride ourselves in working with trusted partners that offer carefully-vetted box trucks, from temperature-controlled vehicles to varying sizes that accommodate smaller loads. Our box trucks, or small straight trucks, measure 12-16' x 94" x 70" and have the capacity to carry up to 5,000 pounds.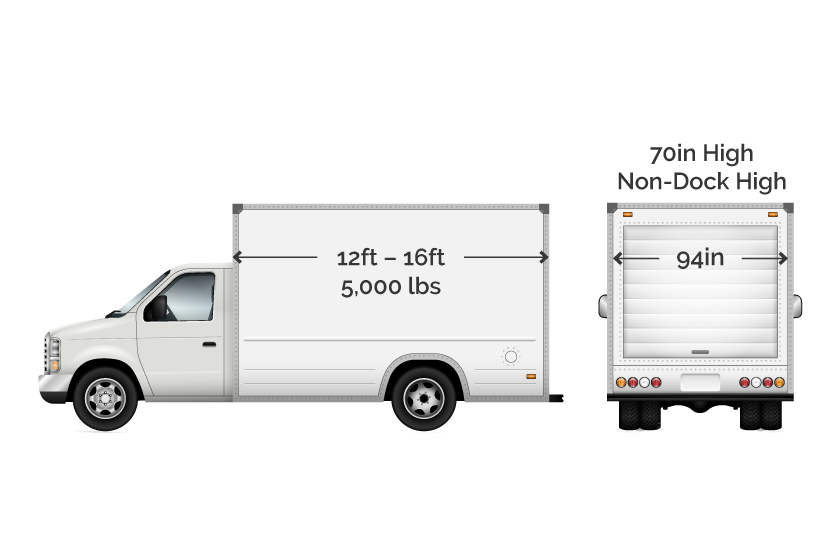 STRAIGHT TRUCK
Measuring 22-26' x 96" x 96", our straight trucks can carry loads up to 9,000 pounds. Our large straight truck services offer focused logistics, professional drivers, and deeply-experienced expeditors to get your delivery where it needs to go.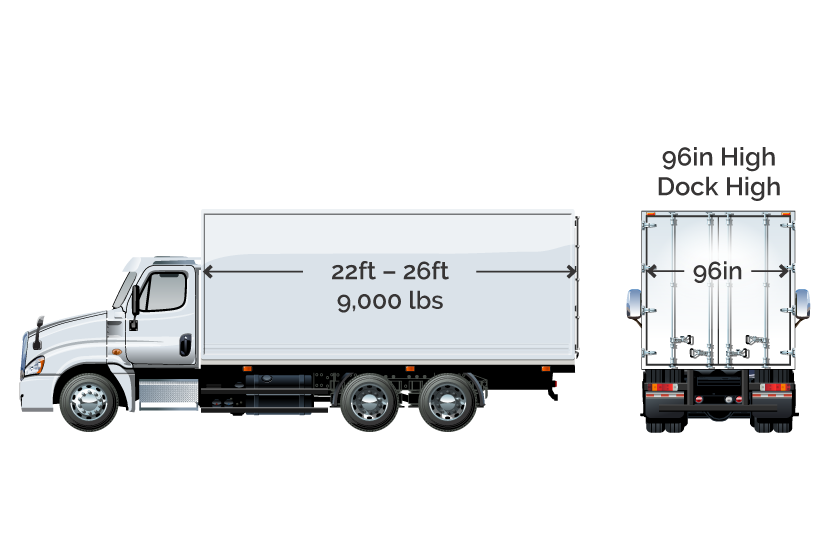 HOT SHOT TRUCK
We'll happily arrange for your freight to be transported via hot shot trucking services. We've proudly partnered with hot shot trucking providers across North America to give you access to carefully-vetted ground delivery vehicles for your time-critical freight.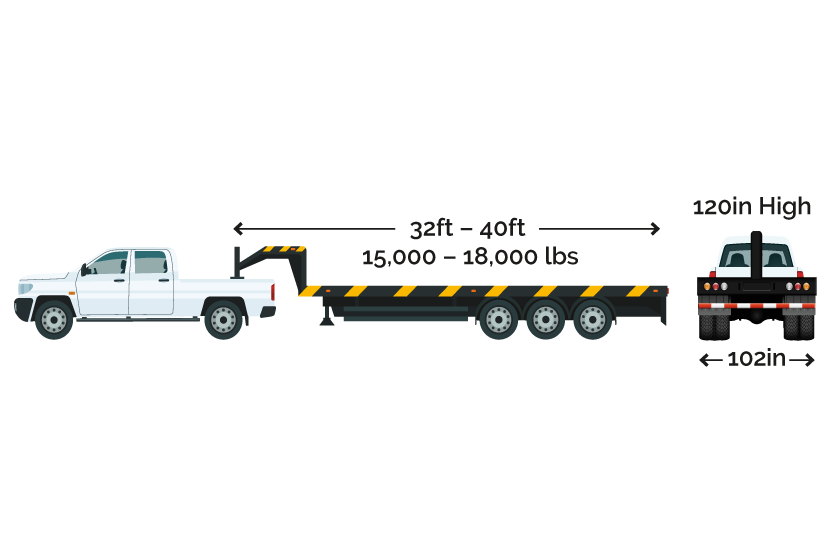 53' DRY VAN
Our fleet of 53-Ft dry vans can carry loads up to 42,000 pounds. Measuring 53' x 99" x 102", these carefully-vetted vehicles will ensure your time-sensitive freight arrives at its destination safely.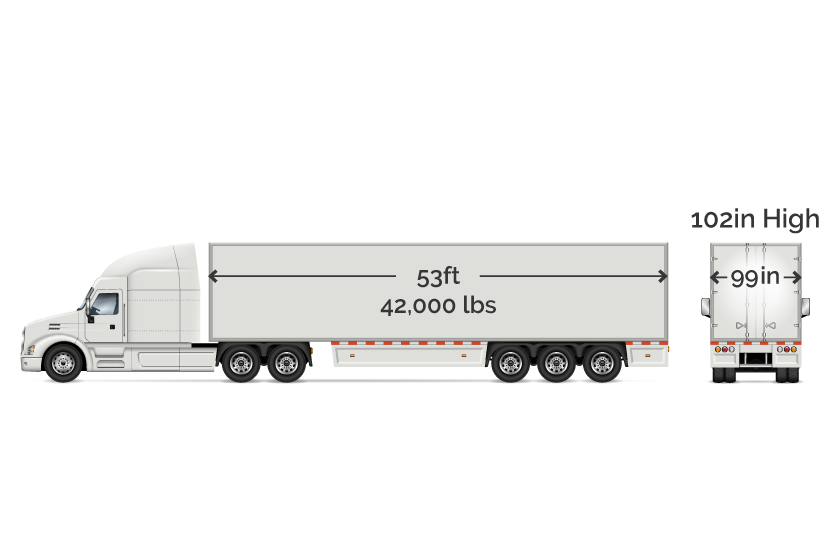 FULL FLATBED
AirFreight.com's full flat bed vehicles can accommodate wide or mega-size loads, such as specialized equipment machinery of all weights and sizes. Measuring 48-53' x 102" x 102", our fleet of full flat bed vehicles can carry freight of up to 48,000 pounds.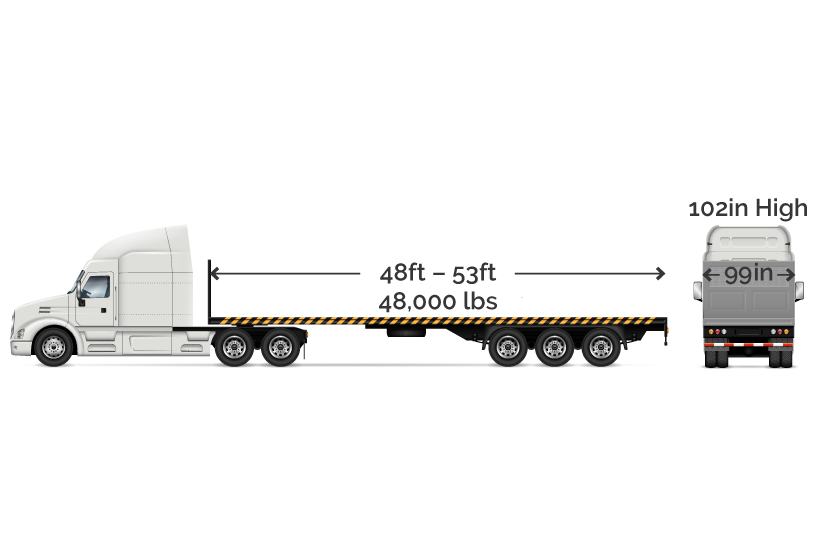 SPRINTER VAN
BOX TRUCK
STRAIGHT TRUCK
HOT SHOT TRUCK
53' DRY VAN
FULL FLATBED
Hot Shot Trucking Stockton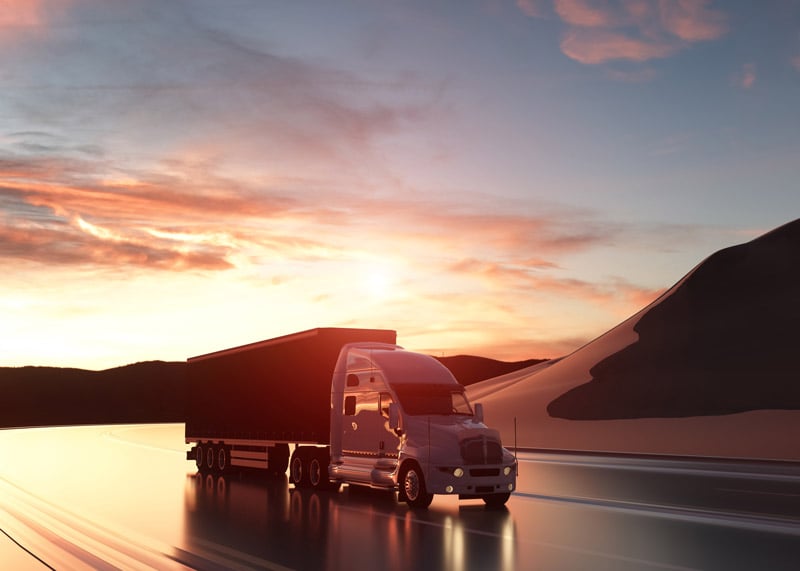 With a population of over 300,000, Stockton is already a large and important city. And given that Forbes listed it 15th in job growth, it's only likely to keep expanding, which means growing pains are in store. As a city grows, roads and shipping networks that were once more than adequate become strained, putting pressure on carriers seeking to supply local businesses and deliver their finished goods. The more frequently these carriers find themselves caught in traffic or forced to take back roads, the greater the risk of delay, damage to the goods, or both.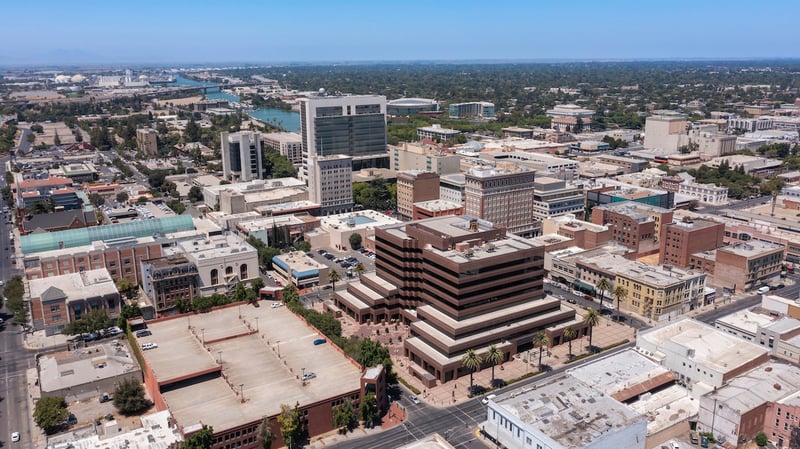 HotShotTrucking.com knows how to keep these risks to a minimum. Having long served Stockton and neighboring cities like Sacramento, Tracy, Lodi, and Modesto, we are well aware of the region's growing pains, and tailor our methods to meet those challenges.
In order to meet these challenges we:
Shore Up Safety

— All businesses need their supplies and finished products delivered in good condition, and this is especially true for Stockton's telecommunications industry. HotShotTrucking.com keeps even the most delicate telecom equipment safe from all harm. We've invested in storage equipment of the highest

caliber,

allowing us to cushion your supplies from roadside damage, keep them warm or cool, and otherwise prevent breakage and spoilage of all types. We also take pains to avoid accidents, notably by recruiting only the best drivers, sending those drivers out in teams of two, and planning each route carefully to avoid bad roads and harsh weather.

Ship at High Speed

— The same methods that we use to keep your goods safe also minimize delivery times, so you never have to wait for essential goods to arrive. By relying on teams of two drivers, we can ship day or night without needing to stop, as the drivers will be able to switch off when they get tired. Similarly, by planning our routes so carefully, we're able to account for traffic patterns, weather forecasts, and other factors that might lead to delays, which we can steer our trucks around with ease.

Tracking & Transparency

— Whether you're shipping into or out of Stockton, HotShotTrucking.com never leaves you in the dark. We use advanced tracking devices to keep tabs on our trucks while they're en route. If you ever need an update on where your truck is or how long it will take to arrive, just call us, and we won't hesitate to let you know.
HotShotTrucking.com | Stockton, CA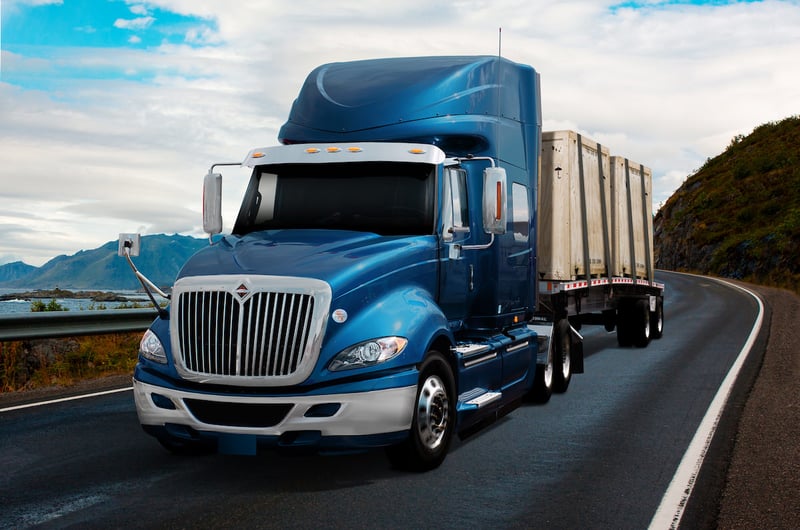 HotShotTrucking.com is proud to provide these hot shot services Stockton, so the city can continue to play a leading role in California's economy.
HotShotTrucking.com is committed to knowing your business's precise needs and meeting them comprehensively and consistently. To get a free quote or schedule your next shipment, visit HotShotTrucking.com or call (415) 671-8111.
Hot Shot Trucking Locations for California