Services
Hot Shot Delivery Services across your region and nationwide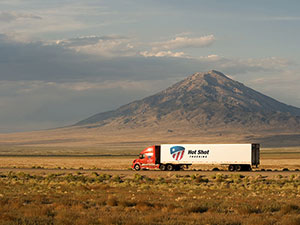 Hot Shot Trucking isn't just what we do, it's who we are. With years of dedicated freight expertise we now serve a wide range of industries from the energy sector to the automotive industry and construction. Our deep experience leads the industry with our versatile Expedited Freight solutions for the oil, gas and energy industries. When you're selecting a hot shot delivery partner you can know you are selecting a company that understands the inner workings of your industry and the vital importance of hot shot delivery.
With our Hot Shot Freight and Direct Expedited LTL services, in addition to local, regional and national shipping capabilities, we've got the comprehensive solutions to ensure that your freight arrives on-time, every time. Why consider another hauling company when your hot shot delivery solution is just a call away?
We take pride in handling all hot shot delivery jobs with the same level of dedication and reliability. We're ready to help whether you need your freight shipped across the county or 3,000 miles across the nation, in all circumstances HotShotTrucking.com can make it happen successfully and professionally. We know that when you have time sensitive hot shot loads, you simply should never leave anything to chance, backed by our proven experience and results, HotShotTrucking.com delivers the results you expect and deserve.
We've got you completely covered when it comes to Full Truckload freight, there's no one better than HotShotTrucking.com. We bring you the benefits of our full network of thousands of team and expedited drivers, coupling with that we will also explore with a wide range of transport options, from air ride suspension dry vans and flatbed trailers to over-sized loads and pilot cars. We're well versed in urgent freight situations that need solutions – for the best options you can trust hot shot trucking.
For our full range of hot shot delivery options please get started today by calling 800-713-1000 or filling out our quick quote form.